Zion Balogun, three-year-old son of popular Nigerian singer, Wizkid, was recently spotted showing off amazing dance moves.
In a video shared on his mum's Insta-stories the youngest son of the superstar singer who was apparently enjoying the Eid-el-Fitr celebration, happily danced to a Muslim song alongside the singer's manager, Sunday Are.
In the video, little Zion who appears to be a dance enthusiast happily danced to the song and also tried to imitate the older person he was dancing with, Sunday Are.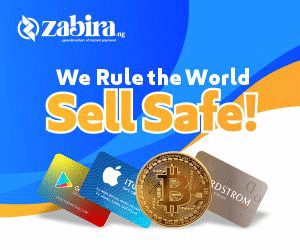 Watch video below,
In other news, iconic Nigerian singer-songwriter, Ayodeji Balogun better known as Wizkid, recently demonstrated the responsibilities of a good father by instilling a sense of discipline in his third son, Zion.
In a video that made it's way to the internet, the singer, popularly referred to as "Starboy" is seen chilling with the young lad. In the video, Wizkid is seen holding held a glass of what appears to be champagne.
And while he talks with his son, the little one is seen attempting to reach for the glass but the singer quickly took it away from him.
Zion reacted by raising up his two hands like he no longer wanted to have the drink. Watch video here.