A video showing the moment a young Nigerian woman was nabbed after reportedly stealing and swallowing a gold ring at a store has gone viral after it was shared online.
The gold jewelry is said to be worth N1.5 million.
While it has not yet been confirmed where the incident happened, the woman reportedly swallowed the jewelry to make it easy for her to exit the store without being caught.

However, her plan failed as she was nabbed and arrested before she could make her way out of the store.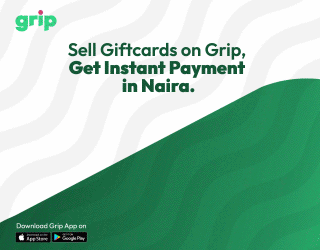 In the viral clip, she's heard begging the person filming not to post the video on Facebook.
"Please sir, you too have children." "Please, don't post me on Facebook," she pleaded in Yoruba.
The video has elicited reactions from social media users, who wondered how she would get the swallowed gold jewelry out of her system.
@saaj_kids, "Swallow? what does she think 1.5m will do for her in this country and how much is operation again 😢😢😢".
@mrlarger_121, "Who go pay for the operation now? Coz that gold must come out oooo😂😂😂".
@naija.bakers, "Professional thief. She stylishly removed her sim and broke it in between her fingers, while still begging. Wawu!!!".
@bigsleek06, "Gold Dan melt Tru her head😢😢😢it poisonous to swallow gold cos it will melt Tru head😢😢😢see d results now".
Watch video below,