A South African rapper, identified as Thokozani Brotherdread Nhlapo, has taken to Facebook to advice his fellow men on the type of women to avoid when choosing a life partner.
He stated that men should pay attention to the sexual orientation and moves of a woman before making commitment to her. According to him, any women who has greater sexual experience or performs sex positions that a man has never seen or experienced before, is for the streets and doesn't deserve commitment.
He added that such women are a big red flag and should only be used for pleasure and dumped.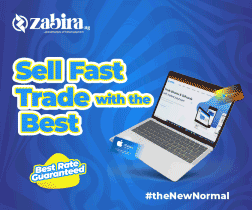 Read his full post below,
"If a woman is good at sex positions,she must have learned those from you…

If she's the one who performs moves on you that you've never seen and experienced before…

That's a red flag…

She definitely learned it somewhere else with some other people…

A woman that has a greater sexual experience than you is not worthy of commitment…

She's hypersexual and mentally corrupted…

Stick to the code, pump and dump…

Do not cuff her because the streets is where she came from and to the streets she shall most definitely return…"
See his post below,