The Nigeria Police Force has arrested a man who uses a fake name on Facebook to lure women and then kidnap them for a ransom.
The suspected online kidnapper, who gave his name as Sadiq Abubakar, was recently paraded by the Police Force and revealed how he perpetrates the crime.
According to the Kogi-born man, he uses the name "Samuel Johnson" to deceive ladies on the popular social networking platform.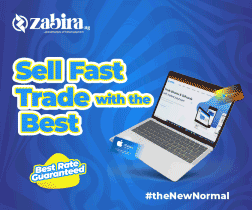 His words, "Sometimes they (the women) do send online request and sometimes I do send them friend request, We become friends. I invite them and from there I capture them and ask for a ransom. So that is what I do."
Speaking further, the suspect said ladies are very easy to deceive and they need to be vigilant and trust no one.
"My advice to young women out there is that they should be careful., trust nobody. Women are very easy to deceive. They should be careful and very sensitive," he added
Watch a video of him speaking below,