Newly married actress, Peggy Ovire, recently took to social media to share a video of herself at an event, and netizens were very critical of her appearance.
The beautiful thespian, who's married to colleague Freddie Leonard, stepped out for a wedding ceremony in style and shared a video from the outing with her over one million Instagram followers.

In the video, Peggy looked absolutely stunning in a white dress embellished with gold beads, but eagle-eyed netizens pointed out that she wasn't wearing her wedding band.
The overzealous fans flooded Peggy's comment section with questions concerning her ring. They noted that the ring is a symbol of pride, and as a married woman, it was wrong to step out without it.
An Instagram follower, @star_sky_13ng wrote,
"I married at 20 I'm 26 years today I have never left my home without my wedding band on my finger I have never mistakenly forgotten it neither. Bia Aunty Peggy even with my six years in marriage I know how dangerous it is to go to occasion without a wedding band. Abeg stop this Instagram drama and go and take care of my brother. See Judy Austin Obasi still dey Around the corner abeg hold your man tight. He is handsome and appealing."
See more comments as you scroll,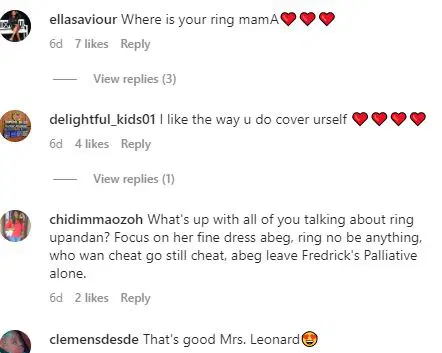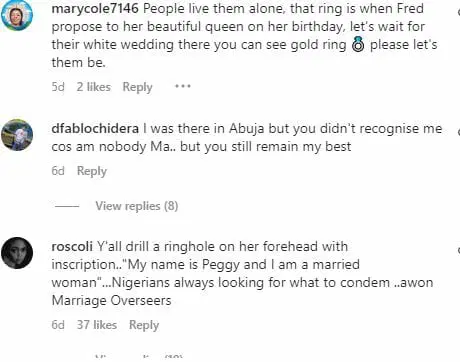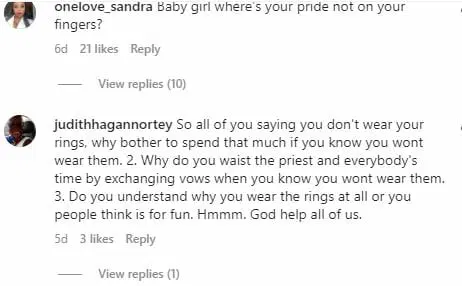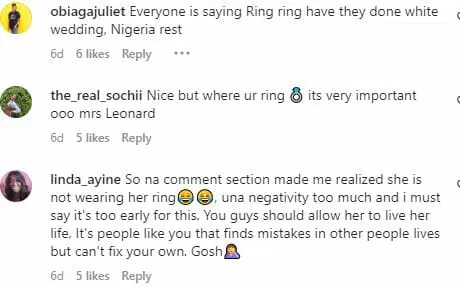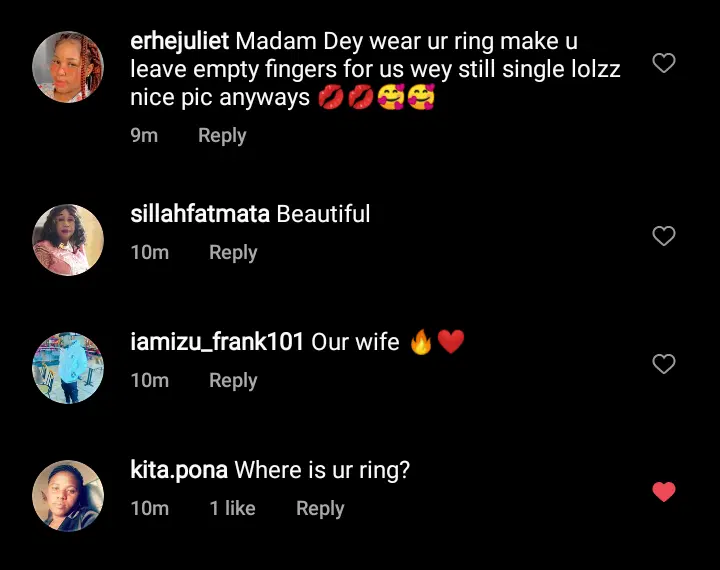 Watch the video below,