Popular Nigerian rapper, Naetochukwu Chikwe, otherwise known as Naeto C, and his wife, Nicole, are celebrating their 10th wedding anniversary today, July 21.
In marking 10 years of marital bliss, the couple shared an adorable wedding-themed video with their children on their respective social media pages.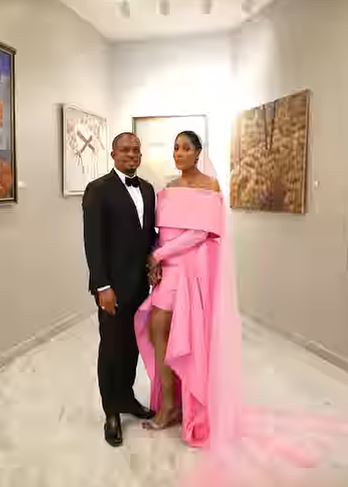 In the video, Nicole donned a pink flowing gown and carried a bouquet of flowers while her husband rocked a stylish black suit.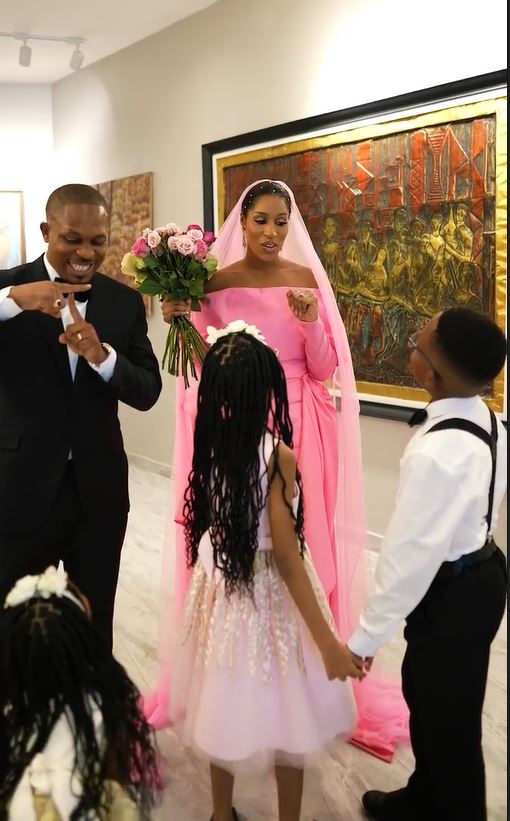 Sharing the video, the pair wrote, "10 Years Later, We Still Do ♾".
Watch video below,
View this post on Instagram
A while ago, Naeto C' wife has spoke for the first time about being shamed for her looks after she started dating the singer.
Taking to her Instagram page, the model shared a carousel post in which she talked about the criticisms she faced because netizens thought she didn't look good enough for her husband.
According to her, she was repeatedly trolled on Twitter between 2010 to 2012 over her face and body. She said she was only 22 at the time and it really hurt to be faced with such public criticisms.
Speaking further, the mom of three stated that she used the criticism as a "catalyst" to begin to love herself and see herself the way God sees her.
She captioned it, "All my 'Premium Pie' and 'Finest in Lagos' talk has an origin story. This is it. While I am super nervous to share, the urge to finally speak is greater. I love you and thank you "