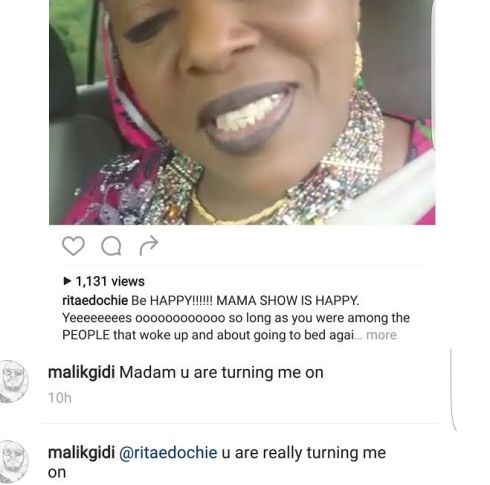 Nawa oh! Someburri's wife, someburri's grandma is who this one is saying is turning him on… That's how you identify people who like MILFs… SMH…
So a guy went to the comment section of the veteran Nollywood actress, to say that she is turning him on… Has he no respect?!
The actress shared a video on her IG page, showing her singing and having fun with some friends only for this user, @malikgidi to write that she turns him on…
This raises the question though, whether the veteran actress should be flattered or feel disrespected… What do you think?