A Nigerian man has taken to social media to advise single guys to get married when they are not financially buoyant as it's possible that the key to their success is with a woman.
According to the Twitter user identified as @RealMrKay on the platform, single guys struggling to make ends meet should find their better half, get married and start a family, success and wealth would come afterwards.
He noted that some men are still struggling to make it in life because they are scared to take the giant step, meanwhile their prosperity is embedded in their wives.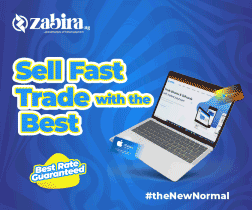 "My son listen, if you have struggled so hard and money hasn't come. Get married, because some women holds the key to success." He tweeted.
when tweeps berated him for his advise, he noted that the holy scriptures confirms that he who finds a wife finds a good thing.
"He who finds a wife, finds a good thing and obtaineth favour from the Lord" – Thus said the Lord of Host. Most of y'all under this tweet ain't married, yet commenting what they know nothing about. Rest!!!"