A young Nigerian lady was recently publicly humiliated after she was nabbed with pants she allegedly stole from a drying line.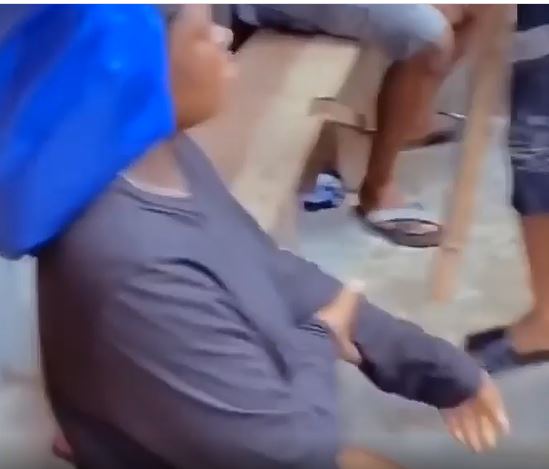 Upon questioning, the lady who was interrogated by her neighbors after they caught her in the act couldn't give a reasonable reason why she allegedly took the panties. 
In the viral video, one of the ladies whose pant was stolen is heard saying that the suspect claimed she took the pants to her room because it was dripping water on her head.
The victim also asked if the lady stole the pants to give to yahoo boys or for money ritual.
Watch video below,
In other news, a 25-year-old panel beater, Adejoh Ojonugwa, who was recently arrested for stealing the pants of his sister and sister in-law, has said that Prophet Olajide Ogunleye also known as Kokoro-Ayo, of the Celestial Church of Christ, Ibanujemidopin Parish, Uso in Owo Council area of the state, sent him to steal the pants as part of the rituals to make him rich.
While being paraded at the Ogun state police command, Adejoh said he recently approached Ogunleye for ways to get rich fast and that the clergyman asked him to get pants and ladies underwear. Continue reading here.