An unemployed young Nigerian lady, Ebhodagbe Victoria has hit the street of Abuja with a placard on her neck in search of a job.

Victoria who is a graduate of a graduate of International Relations and is in dire need of a job was spotted at CAC maitama Abuja with a placard which read, "I need a job, BSc int'l relations, [email protected]".
A man took a photo of the lady with her permission, and shared on social media as he calls for help for her.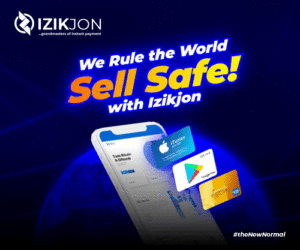 Sharing the photo of the lady, he wrote,
"I saw this young lady at CAC maitama Abuja looking for work with placard on her neck that reads. I need a job, BSc int'l relations, Ebhodagbe[email protected]

I take permission from her to take a pic and make a small video recording she agreed

Please if you've work for her you can help her. She took a bold step, not all ladies can do this".