May Edochie, the first wife of Nollywood actor, Yul Edochie, has sparked reactions after she shared videos from her recent trip to London, United Kingdom.
The mother of four is currently in the UK and took to social media to document her journey from the Lagos airport until the time she landed at Heathrow Airport, UK.

May, who revealed she traveled in business class, shared all the goodies she enjoyed on the flight, from the food to the drinks.
"The queen is in London. a sneak peek into my trip", she captioned the video.
However, the video sparked a flood of comments from social media users emphasizing May's achievements since her marital scandal.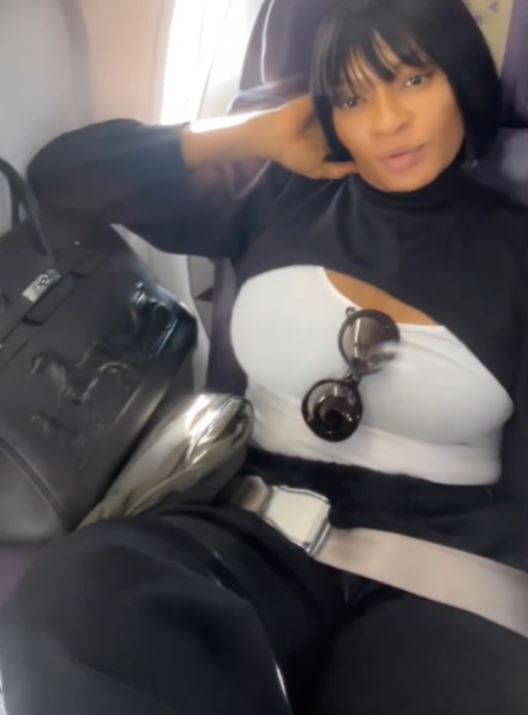 An Instagram follower @am.aka1968 wrote, "Where her so called husband could not take her ,what her so called husband could not do for her ,grace is doing it last last queen may you are exceptionally outstanding".
@bella_jordie, "Success is for those that presses on when they see a wall, find ways around a road block and consistently push boundaries and conquer territories against all odds."
@ecaep85, "You are a beacon of hope to many women across the globe. You are indeed a bright shining star. You're a whole book to be studied. Because of you many women contemplating suicide after a betrayal will look at you and live. Because of you people will know that you can win battles by being still and knowing that God is God. Because of you many women around the world will have hope that the sun shines after a rainy day. God bless you!"
@jessicaobioma, "So lovely, ma dear is better u hv moved on coz …. The most dangerous person to be with is someone who doesn't love you and still doesn't want to loose you."
Watch video below,