Danielle, the first child and only daughter of popular Nollywood actor, Yul Edochie, has removed her surname 'Edochie' from her Instagram bio amid family crisis.
It's no secret that the Edochie family has been beclouded with tragedy and controversy since the actor welcomed a child with his colleague, actress Judy Austin, and took her as his second wife.
Recently, Yul made headlines after he posted a video of Judy thanking God for the safe delivery of their child, which did not sit well with many. They tagged the video as 'insensitive' because it comes just weeks after the death of his first son with his first wife, May.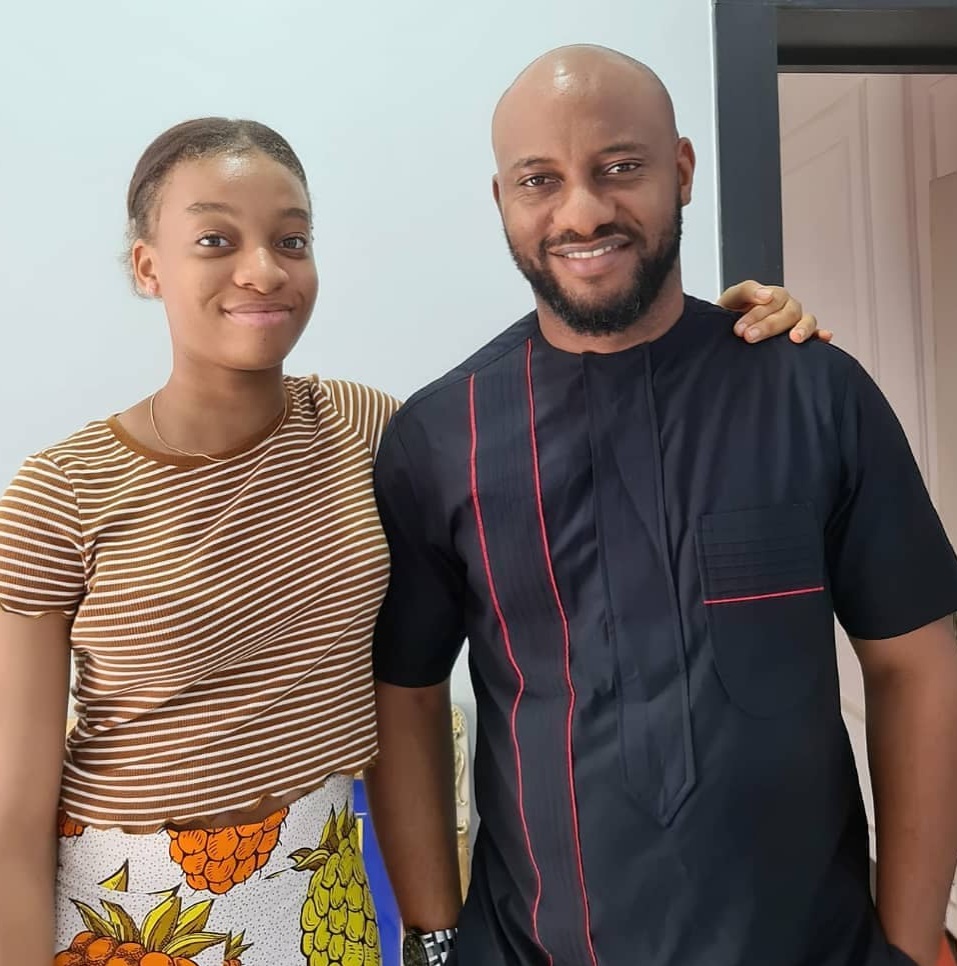 Amid the backlash, the actor, who was unbothered by the criticisms, shared a video of himself and Judy singing along to a song in his car.
Following the series of controversial events, Danielle has yanked off her father's name 'Edochie' from her Instagram bio. She changed her surname to 'Dubem' but left her Instagram handle as 'danielleyuledochie'.
See a screenshot of her page,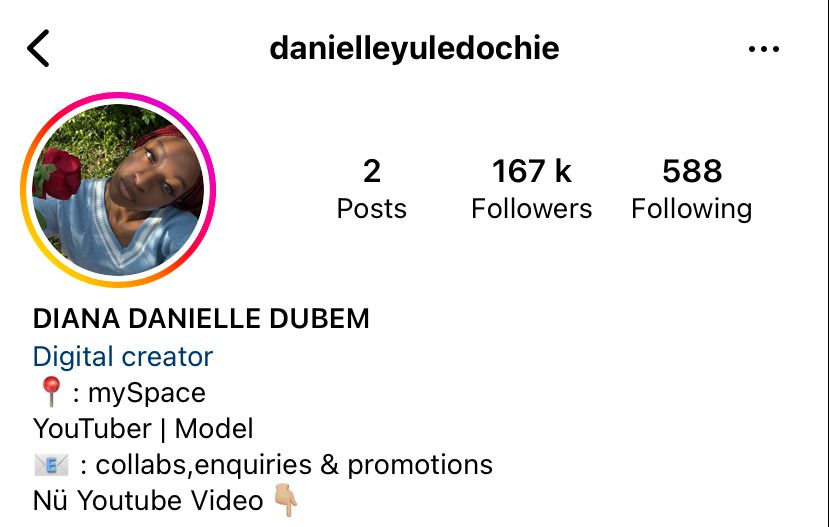 In other news, Danielle broke her silence following the tragic demise of her brother, Kambilichukwu.
Kambilichukwu Edochie, the first son of popular Nollywood star Yul and his first wife, May, died on Thursday, March 30 after he suddenly developed a seizure while playing football with his schoolmates. Read here