Opeyemi Sotirin, a 10-year-old pupil, has escaped from her abductors, after she was kidnapped on Tuesday at her school in the Ibafo, Obafemi Owode Local Government Area of Ogun State.
The primary three pupil of Victory Edge Nursery and Primary School, was found loitering on the long bridge of the Lagos-Ibadan Expressway, after trekking kilometres from the bush where she was abandoned.
She was said to have been picked up by a Quick Response Squad patrol team, led by one Inspector Ola Yahaya, who then took her to the Warewa Police Post.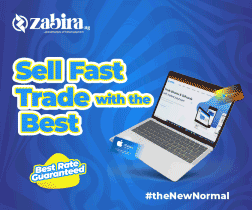 When asked what happened to her, the victim explained…
She said:
"After I closed from school at 2pm, I went to wait for my younger brother whose school is opposite mine. As I was waiting for him, two men came and then forced me into a black jeep. They threatened that if I shouted, they would kill me.
"They drove me far into the bush and I did not know where they were taking me to. After driving very far, they stopped. They looked at each other and suddenly asked me to get down and lie face down.
"Then they drove off. I did not know where I was, but when I saw footpath on the road, I decided to take it. I trekked till I got to the express."
A police officer at Warewa, who spoke on condition of anonymity, said the victim could not recall her address but was able to tell the police the name of her school.
She said:
"We took her to the school this morning (Wednesday) and she was identified as one of the pupils. The head teacher said her guardian had also reported a case of missing person at the Ibafo Police Division and that was confirmed.
"We tried to know if she had suffered any form of assault from her guardian, but she said no. So, I believe her account. She couldn't have run away from home on her own accord."
The victim's guardian, Mrs. Opeyemi Tifase, later went to the station to take her.
Punch