It's not even up to a year after Ghanaian Actor, Chris Attoh, divorced his Nigerian actress wife, now ex-wife, Damilola Adegbite..and he's found love again.
Chris, has one child from his previous marriage to Adegbite, and he's already tied the knots with another woman, at a private ceremony in Ghana today, October 6th with his American based fiancée, Betty Jennifer.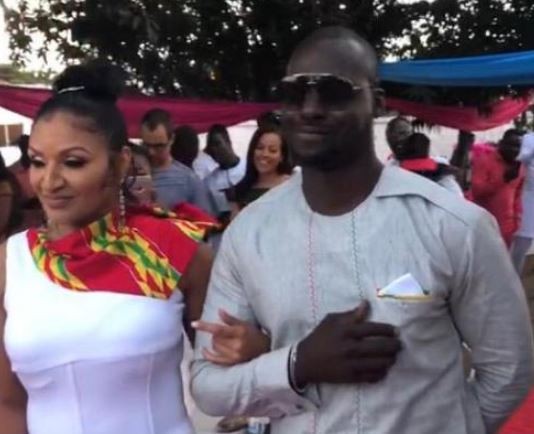 Attoh is mostly based in the U.S these days where he met his new wife. The newlyweds arrived Ghana early this week for a movie premier and used the opportunity to also tie the knot traditionally.
In a September 2017 interview, Attoh confirmed his divorce saying, "Dami is a wonderful woman and an amazing mother. Despite our differences, she and I will always be friends. So more than anything we will find ways to continue to make sure that Brian can still have a balanced upbringing filled with love and support. Both our families have been and are still very supportive in helping us take care of our son Brian when we can't be there due to work,"