General Overseer of the Redeemed Christian Church of God, Pastor Enoch Adejare Adeboye, has said that if the killings in the country is not stopped immediately, Nigerian may cease to exist again.
Adeboye made this statement while speaking at the monthly Holy Ghost service of the church which held at the RCCG camp ground last night May 4th.
The clergyman also warned that "unless the killings stopped, there may not be elections in 2019 in Nigeria."
He said the recent killing of two Catholic priests and 17 parishioners in a Catholic chirch in Benue state last month, should be a wakeup call to the Federal government. Accoridng to him, when he heard the news of the attack, he was unusually quiet.
"I said there is no father who would lose 19 children in a day that will not be quiet. She said what do you mean, because she hadn't heard the news that in a church, somebody went in and shot 19 people. It doesn't matter the denomination…by the special grace of God, all Christians in Nigeria call me daddy. So when any of them dies, it's my son or daughter that is dead. I am going to ask you to join me in prayer, because unless these killings stop, and stop immediately, even Nigeria may not live. I am not talking about individuals now, I am talking about Nigeria itself…a bishop asked me not too long ago, 'Daddy, has God told you who win the next election?' "I said, Sir, I am not even sure yet there will be an election. Because unless these killings stop there may be no elections next year. 'Are you prophesying , Daddy?' No, no! I am not prophesying. I am just reasoning. Because nobody will want to go out to vote if they are not sure they will be able to return home safely," he explained.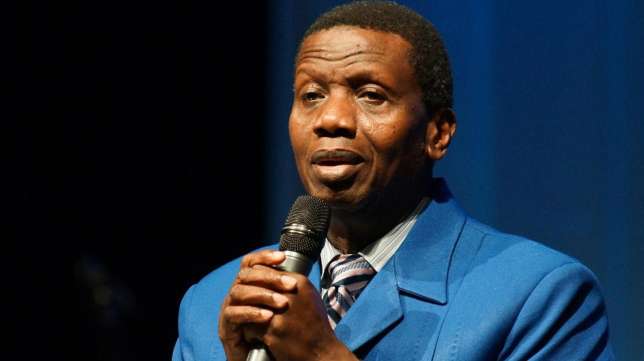 The clergyman went further to say that no nation can survive a religious war.
"It's a terrible thing. A nation may survive a civil war, but no nation can survive a religious war a remain the same. That Nigeria may live these killings must stop. So all of you who love Nigeria, I want to rise on your feet, and cry to God with all your heart, and say: Father, let the killings stop that Nigeria may live, please God let the killings stop." he said