Operatives of the Criminal Investigation Department of the Bauchi State Police Command have arrested one Lami Clement, 22, for setting a pregnant housewife ablaze.
The suspect who hails from Tafawa Balewa local government area of the state attempted to set ablaze a housewife in their apartment at Sabon Kaura, a suburb of Bauchi metropolis.
Sources said that Lami attacked Amina Lawal, 23, an indigene of Akinyele Local Government Area of Oyo State, in her house.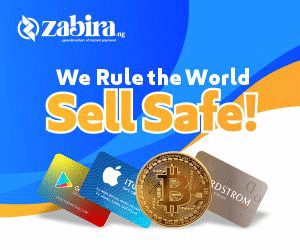 Lami reportedly bought a gallon of petrol, which she poured on Lawal and then set her ablaze with a lighter. According to the source, the victim sustained burns on parts of her face, hands and thighs.
Speaking to newsmen at the Police State Command Headquarters, the suspect said she had a relationship with the husband of the victim, Mustapha Ayodele, for three years, but he betrayed her and married Amina.
She said:
"I did not actually go there to burn his wife; my intention was to go to his house and burn all his property. I did not know his wife was in the house. He jilted me after long years of relationship and married another woman."
Giving her own account of the story, Amina Lawal, who is currently recuperating at the Orthopaedics ward of the Abubakar Tafawa Balewa Teaching Hospital, Bauchi, said that on the day of the incident, she was in her house when she heard a knock on the door and she opened it and ushered in the visitor.
She said after the suspect had entered the house, she brought out a gallon and poured the petrol in it on her. Lawal added that after that, her assailant brought out a lighter and set her ablaze; after which she ran out and locked her inside.
"She poured petrol on me and set me ablaze. I removed my clothes and tried to open the door, but she had locked it from outside. It was when my neighbours heard me shouting 'Fire! Fire!' that they came to my rescue.
My husband told me that Lami tried to discourage him from marrying me because she had some affection for him, but he did not know that she could go to the extent of harming me," Amina explained.
Also speaking on the incident, Mustapha Ayodele, husband of the victim, said that on the 26th of September 2016, he was at work when he received a call from a neighbour that his house was on fire.
"I rushed home and met my wife burnt all over. We reported the matter to the Yelwa Divisional Police Station, after which they transferred us to the emergency ward of ATBU Teaching hospital for treatment.
I have never dated Lami in my life. I only counselled her on how to go about her life affairs. Why would she attack my wife who is three-month pregnant just because she admires me?" Ayodele asked.
Confirming the incidence, the Police Public Relations Officer, Bauchi State Command, Mahmoud Mohammed, said Lami was arrested on September 27th.
Mohammed, an Assistant Superintendent of Police, said that personal property worth thousands of naira were destroyed during the attack and that the suspect has been charged to court.