Spectre will be the twenty-fourth James Bond film produced by Eon Productions. It will feature Daniel Craig in his fourth performance as James Bond, and Christoph Waltz as Franz Oberhauser, the film's antagonist. It was directed by Sam Mendes as his second James Bond film following Skyfall, and was written by John Logan, Neal Purvis, Robert Wade and Jez Butterworth. The story features James Bond's first encounter with the global criminal agency known as SPECTRE, marking the organisation's first appearance in an Eon Productions film since 1971's Diamonds Are Forever.
£24 million was written off in smashed-up supercars alone, including seven customised Aston Martin DB10s with special ejector seats.
More than 10% of the $200 million budget for the new James Bond movie Spectre was apparently spent on wrecked supercars, according to a new report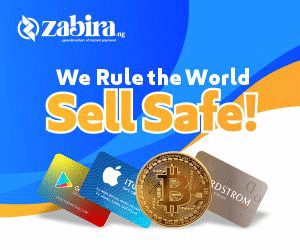 The Mail on Sunday published a report at the weekend that suggested that £24 million of sports cars, including seven specially designed Aston Martin DB10s and a Jaguar C-X75, with customised ejector seats a la Goldfinger, were destroyed during the filming of chase sequences for the brand new movie, out next month.
"We set the record for smashing up cars on Spectre," admitted Gary Powell, Spectre's chief stunt coordinator. "In Rome, we wrecked millions of pounds' worth. They were going into the Vatican at top speeds of 110mph. We shot one entire night for four seconds of film."
We already knew that the Italian capital was going to be one of the key scenes for special effects in Spectre, with reports emerging last year that the producers' presence in the city had caused Rome's elected officials to clean up the streets in preparation.
However, the new report gives us something of a clue as to where exactly they would be filming, and the chase is said to taken place in the Vatican, near the Colosseum and along the River Tiber, with the iconic Ponte Sisto bridge featuring in the trailers that have already been released.
Producers apparently had to weigh up the risk of one of the cars skidding out of control and crashing into the Vatican itself, which would apparently have been "catastrophic", according to Powell. You don't say…
Another eye-popping scene will allegedly see Bond piloting a full-size aeroplane, crashing it into a barn in the Alps and destroying a villain's Land Rover in the process, as well as conducting a fight sequence dangling from the bottom of a helicopter.
Daniel Craig will be reprising his role as Bond once more (and, according to some, for the final time). Spectre is released on October 26th in the UK.