Doesn't he have the cutest daughter huh? I've been crying since that I'm looking for an Igbo woman who's gonna be my baby mama, I haven't gotten any response… *sobs*
Rapper, 2 Shotz, who few months ago, welcomed a baby girl into his life with his lovely wife shared this adorable photo of himself and his daughter and I couldn't help but share it with you guys, cause I'm in love with it my self.
SEE ALSO: Photo: Checkout 2Shotz Wife And Daughter.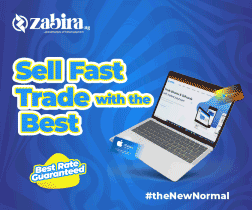 Her hair though…. Such an adorable baby!