Oh well, it looks like rapper, 50 Cent has lost his star power as he has been forced to drop the price of his huge Connecticut mansion yet again in his latest attempt to sell the property.
The 50,000-square-foot home in Farmington, with 21 bedrooms and 25 bathrooms, has been listed for sale priced $8.5million. He had originally listed the property for sale in 2007 for $18.5million – but the price has been dropped several times in subsequent attempts to sell it.
Lawyers representing Jackson said he would try again to sell the property to raise funds after filing for bankruptcy over the summer.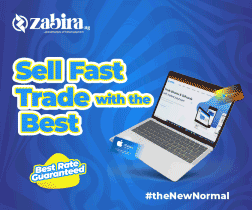 However, Rob Giuffria, a realtor in Farmington and an expert in the area's high-end real estate, said the property still won't sell.
He told the Hartford Courant:
'$8.5million? Not a chance. 50 would have a better chance being a country music singer.'
He does not believe the property, set on 17 acres, will sell for more than $5million. The mansion, which has been listed Douglas Elliman Real Estate, is one of the biggest private residences in America. Jackson bought the house in 2003 from boxer Mike Tyson for $4.1million.
SEE ALSO: 50 Cents Says His Cars and Jewelries Are All Rented and Borrowed
He then spent more than $6million renovating the house and its grounds, and installed a helicopter pad, infinity pool and private cinema.
The home also has a private casino, gym, racquetball courts and disco room with stripper poles. There are 52 rooms in total, including nine kitchens.
But after failing to sell it in 2007, the price was reduced four times – to $10million by the end of 2010.It reportedly costs $72,000 a month to maintain.