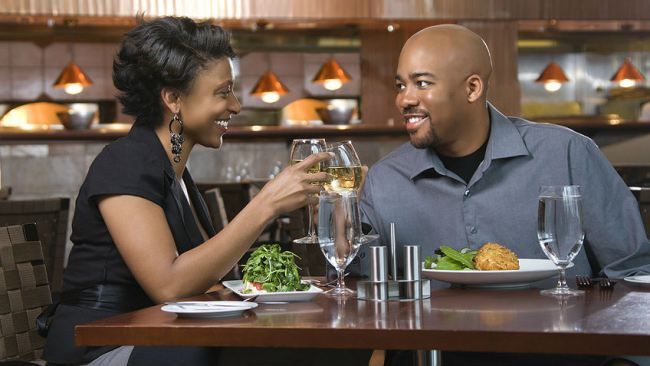 Food is important and here are 6 things you should totally avoid on a first date:
1) Spaghetti
Most people can't eat spaghetti without a slurp and that slurp splatters sauce all over your mouth and chest not to mention ruining your makeup.
Forget that romantic scene from Disney's 'the Lady and the tramp', spaghetti is not romantic food.
2) Draw soup
A favorite among Nigerians and guaranteed to leave a mark. Okra, ogbona or mixed, anything that leaves a trail from your plate to your mouth should be avoided at all costs.
3) Shawarma
Show me a person that can finish a whole Shawarma without making a mess and I'll show you the real MVP! Most people can't manage this small feat which is why Shawarma is a no-no.
Read The Rest on Next Page >>