An overseas-based Nigerian woman has cried out on social media after returning home to find her son, whom she had been sending money for his upkeep to his guardian, looking neglected.
The mother of one, in a video she shared on social media lamenting the condition she met her son, said she works very hard abroad and sends all her earnings home just to ensure her little boy has a good life here in Nigeria.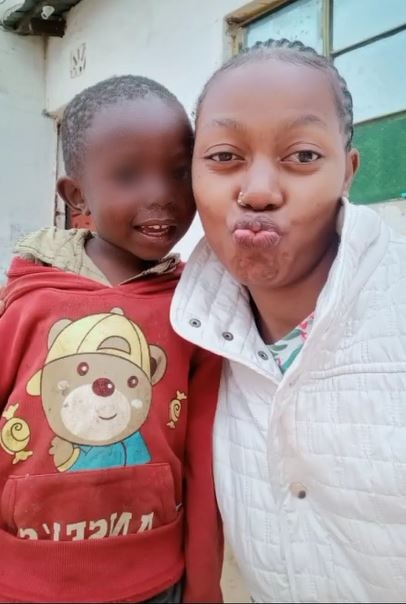 Apparently, the lady had arrived in the country without informing the people she had left her little boy in their care and was utterly disappointed to meet him in that unkempt state.
In the video, the boy wore very old clothes with dirty slippers. 
"Working very hard and sending all your money home only to find your child looking like this." she captioned the video.
The clip has now gone viral and stirred quite a number of reactions from netizens. See some comments as you scroll.
@Sam_coolcat wrote, "They didn't know you are coming else they will dress him like a prince."
@user270, "Nobody and i say nobody can care for your child the way you'd wish to ,u just appreciate you've found them intact with a broken rib then clean them up"
@sinachbinyoh, "Don't mind dear if he is alive and healthy thank God my own child is death I left just for 3year now I have to go back and visit my child at the grave".
@Rita Rii, "I used to send money home but my mum never bought anything to my son ilikua inauma kuona dooh nimetuma yy anabuyia my brother".
Watch video below,