A young Nigerian lady residing in the United States has taken to TikTok to bewail the struggles and cost of living abroad.
Speaking in a viral clip, the lady said she wouldn't have relocated abroad if she was warned ahead about the tedious work it takes to make ends meet.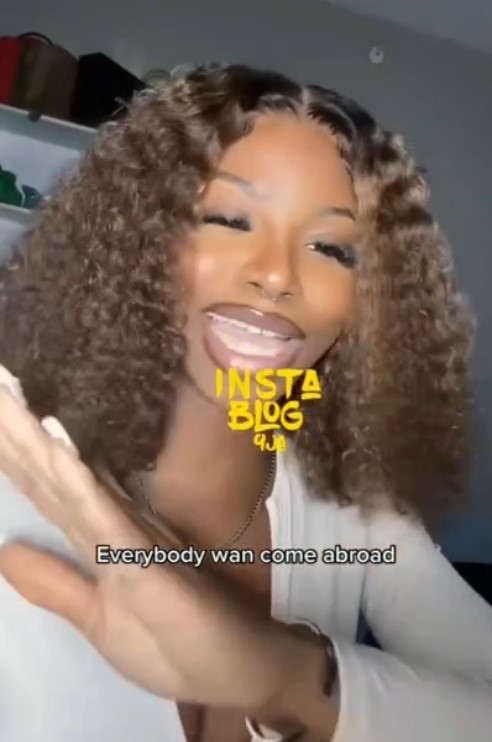 According to her, she lived a more comfortable life in Nigeria than she is currently living in the United States, and she wouldn't have left the country if she knew better.
She, however, noted that she is not trying to discourage people from travelling abroad because the standard of living abroad is evidently far better than Nigeria.
Watch her speak below,
In other news, a trending video captures the moment an abroad-based Nigerian man discovered that his fiancée is a runs girl after subjecting her to a loyalty test.
It was gathered that the man flew down to Nigeria to surprise his wife-to-be without informing her and decided to test her loyalty.
He reportedly planned with a female acquittance of his fiancée to set her up with a 'juicy' hookup job to see if she would fall for it.
As planned, the lady asked his fiancée if she would be willing to sleep with a client for N150,000, and she agreed to the job. Continue reading here