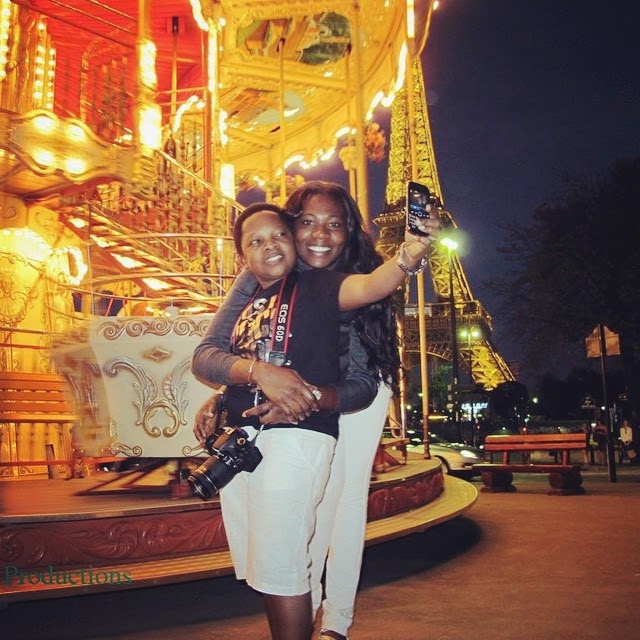 Popular Comic Actor, Chinedu Ikedieze and his beautiful wife, Nneoma recently returned back to the country after their short vacation in Paris, France.
Encomium's Uche Olehi caught up with the actor for an interview and they talked about rumours of crack in his over three year-old marriage to fashion designer, Nneoma.
READ ALSO: Baller Alert! Chinedu Ikedieze Shows off Hard Currency
Excerpts:
You've been on a vacation with your adorable wife, Nneoma. How did it go?
It was fantastic because we needed it. And we really had fun.
Where was your destination?
Paris, France.
It was more like a compensation after all the time devoted to your business?
Yes. She deserves it all.
You also regularly step out with her for other events?
Don't you like it (laughs).
That's nice. So, what was the rumour about your break up before you went on a vacation all about?
Uche, you should know more than anyone else. There was nothing like that.
What did you guys come back with?
Love from Paris (Laughs).
When did you return?
We didn't spend much time there.
You've been married for over three years, are you not lucky?
Of course, we are. God is the foundation of our union.
How's business doing?
Fine. You know how the economy is at the moment. God is great and we are not complaining.
Nollywood is particularly experiencing a downturn?
That's the reason we should be supported by both government and the private sector.
Any new project?
Let's watch and see.
READ ALSO: 'How I Wooed My Wife' – Chinedu Ikedieze
It's obvious that the Actors Guild of Nigeria (AGN) is now practically dead, what's going on?
I don't know. I pray they resolve all issues they have amicably.
Do have a nice time with madam, Mr. Ikedieze.
Thank you, ENCOMIUM Weekly.