Nollywood actor, Godwin Maduagu has publicly come out as a homosexual one year after he denied being the one in a leaked gay sex tape.
In January 2021, an adult tape showing the face of the actor and that of his partner surfaced on the internet, but he vehemently denied being the one in it.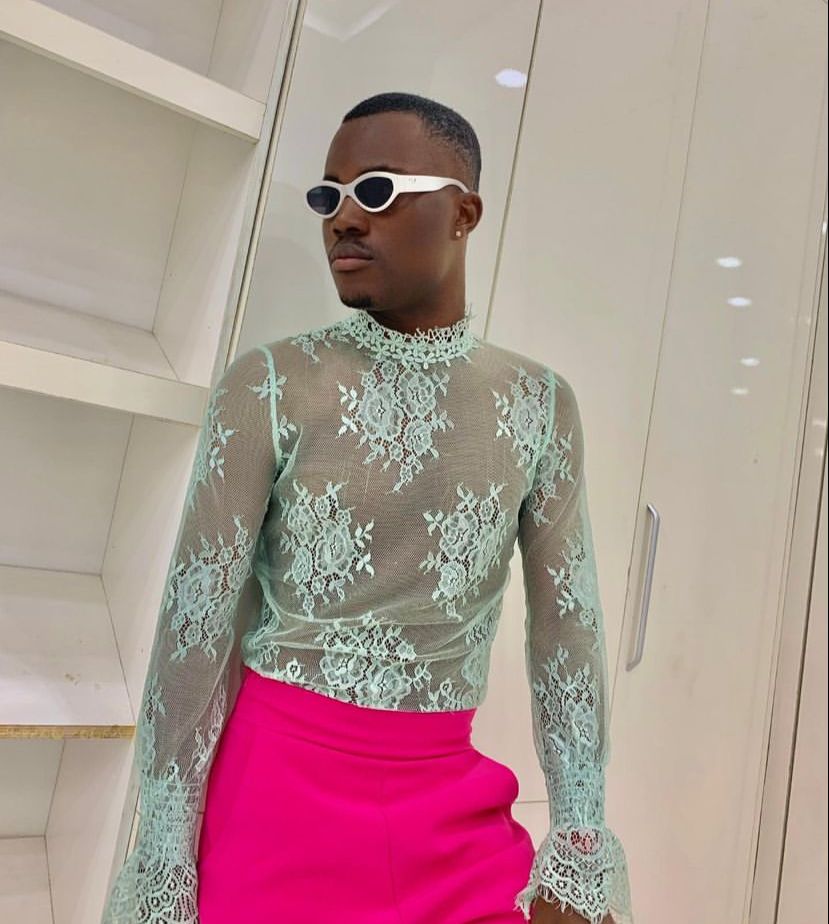 He held a Question and Answer session on his Instagram page at the time to respond to questions pertaining to the tape, and claimed the person who leaked the tape used "technology" to photoshop his face on the video.
See some of his responses below,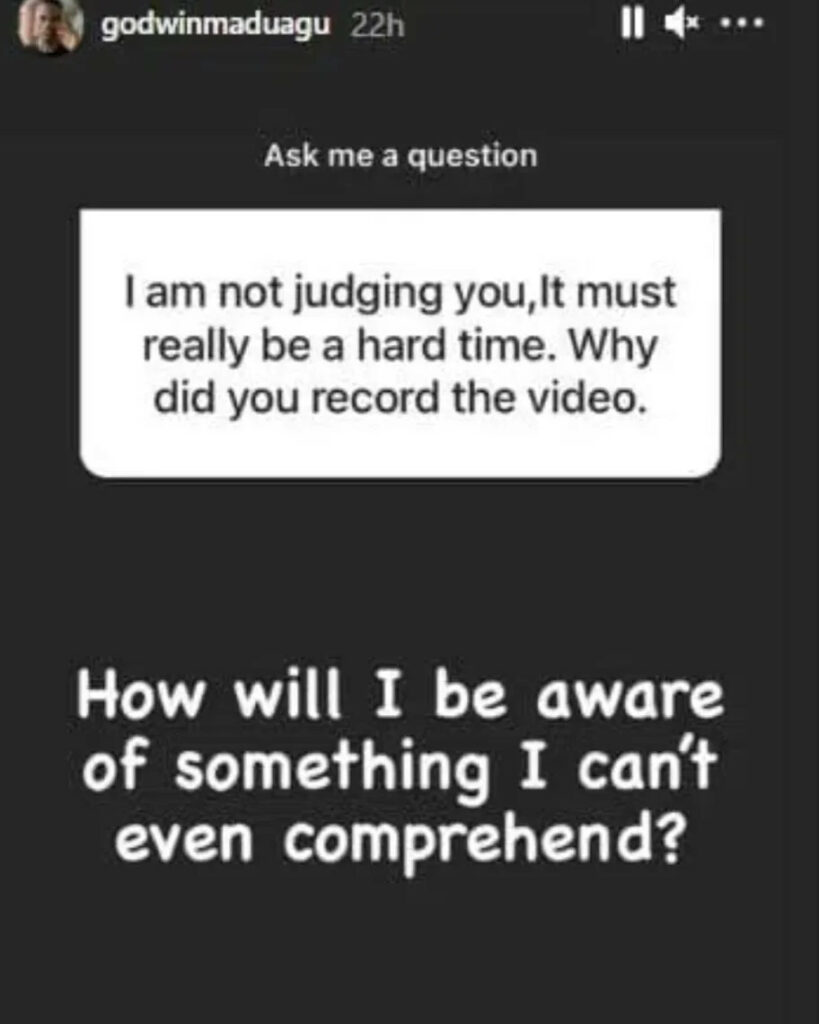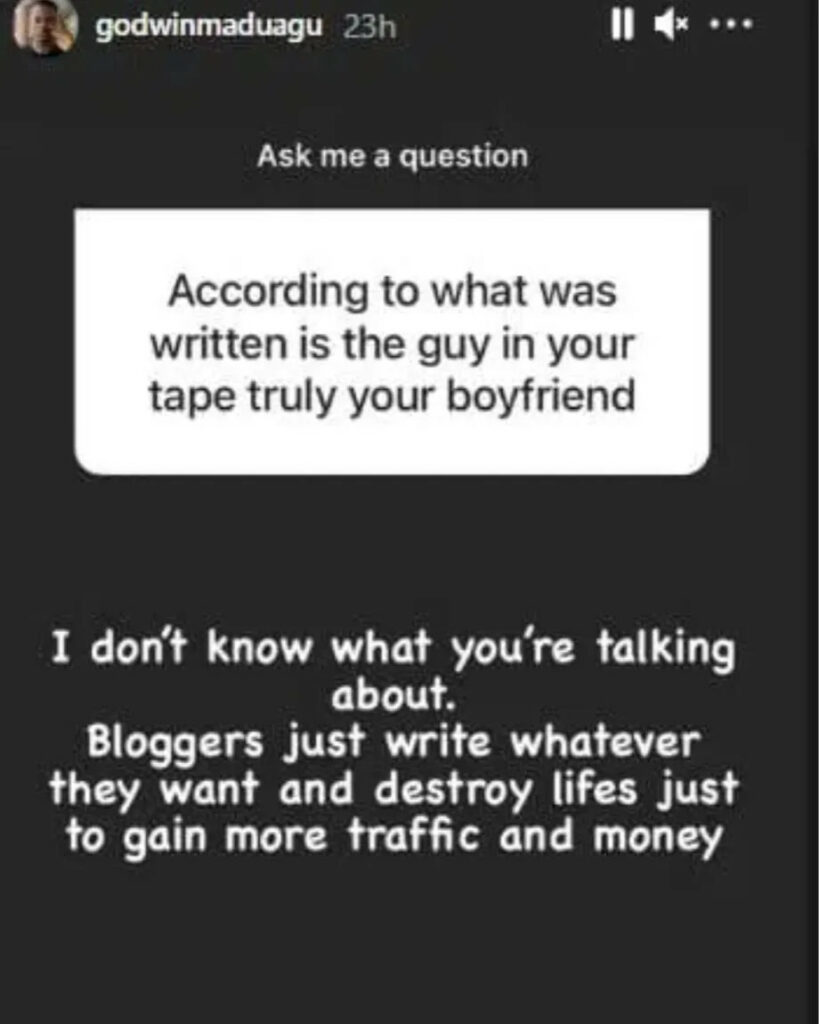 Well, one year after the incident, the actor has finally confessed to being the one in the sex tape as he publicly comes out as gay.
Godwin in a video shared on TikTok said friends he trusted blackmailed and threatened to leak the tape because they were envious of his success, and then proceeded to share the video.
According to him, he fell into depression when the tape was released and almost committed suicide, save for the support and encouragement of his family.
Godwin said he has now embraced his sexuality and is living in his truth.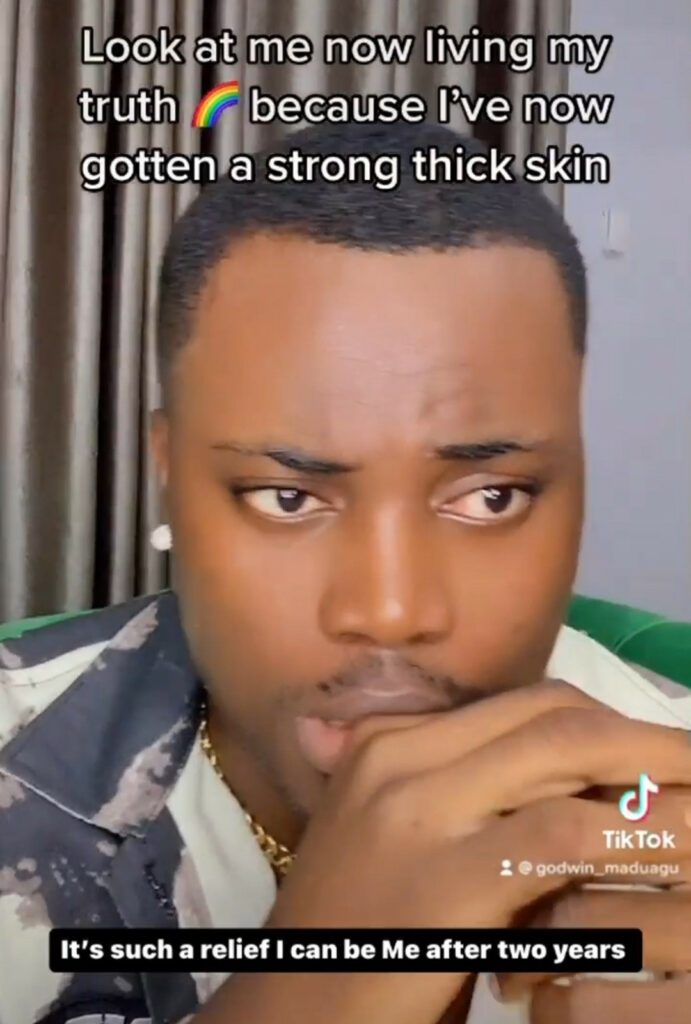 Watch his coming out video below,