Nollywood actor, Junior Pope Odonwodo, has accused his domestic help of strangling his family dog and doing other unspeakable things.

The actor took to his Instagram page to make this allegation and revealed that his wife refused to leave their kids with the house help because of her maternal instincts.
The father of three alleged that the house help had been conspiring with the cleaners to steal bowl of soups from his refrigerator.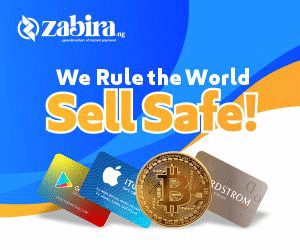 He added that the house help strangled their dog – a Lhasa Apso breed, in their absence. Although, he didn't reveal how they discovered that the house help is responsible for the dog's death.
He went on to advise people to be watchful of the people they employ as their domestic help.
Read as he wrote,
My Wife's Instincts Recently Did Not Allow My Wife Leave The Kids With Her…….. Who Knows , Maybe She Was Practicing…….. God Forbid……..
👆
What Actually Is Wrong With These Domestic Helps , No Matter How Nice You Are To Them ; Them Go Still Do You……..
👆
This Same Domestic Help Conspired With My Cleaner Who Stole Bowls Of Egusi Soup And Stew From My Refrigerator…..
👆
Everyone With A Domestic Help BE CAREFUL, Open Your Eyes ; Mind How You Leave Your Kids With Them ……Them No Get Joy
See his post below,
View this post on Instagram