Yoruba Nollywood actress, Bimbo Afolayan, wife of celebrated director in the Yoruba sector, Okiki Afolayan has made her parents proud as she gave them a beautiful mansion in celebration of Sallah.

Sharing photos on her Instagram page, she wrote ;
CONGRATS TO MY MUM AND MY DAD ON THIS??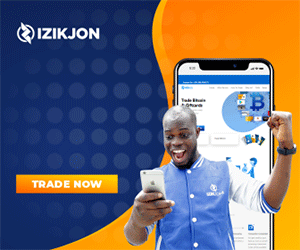 ALHAMDULLILAHI?
HOUSEWARMING×ILEYA
THANKS TO THE WHOLE TEA

The achievement is very significant considering the fact that earlier this year, her mum had an altercation with her landlord.
Internet trolls who saw the videos Bimbo shared showing her mum's bruised body, asked her to go rent a "better" apartment for her mum as the current one doesn't suit her status as the actress' mother. They went as far as labelling her a poor actress.
She then fired back at the trolls as she laid serious curses on those trolling her instead of sympathizing with her.
My mother ! My mother !!! I I don't do social media rubbish but not my mother and I face my business because I know most of you are miserable and I know some of you useless people that does eye service and begging for money will be using fake pages to type ! May God punish your entire generation ! And your mother and fathers will be treated like this for saying I don't take care of my mum !
THIS HAPPENED TO MY MUM JUST BECAUSE SHE SAID THE LANDLORD ASSOCIATION WASNT DOING ANYTHING TO THE AREA!
AND SHE IS NOT PAYING ANY BILL TO THEM ON HER HOUSE !
AND THE CHAIRMAN OF THE SO CALLED LAND LORD ASSOCIATIONS DID ALL THIS TO HER!
SHE WAS DRIVING MY DAUGHTER TO SCHOOL AND SHE WENT THROUGH ALL THIS !
AND ALL YOU USELESS FAKE INSTAGRAM MOFOS ARE TYPING UNDER FAKE PAGE SAYING SHIT!
MAY YOUR ENTIRE GENERATION SINK FOR SAYING SOMETHING ABOUT ME CRYING FOR HELP FOR MY INNOCENT MOTHER.
My mother is receiving treatment Awon oloriburuku! Mad people everywhere for those that started saying bad things about my mum on my page !may every curse of mine happen to your entire generation !! May your mothers and your children infact your entire generations go through this. ! I have never been on social media before to join the set of your role models because I know it's not worth it ! Buh for you all to start saying rubbish without caring and even concerned about an old woman ! May you carry your curse all around ! I am in for all of u!"