Popular Nollywood actress, Elvina Ibru has taken to social media to reveal that she tested positive for the coronavirus.
In a video shared on her Instagram page, she urged Nigerians to take precautionary measures, as she emphasizes that the virus is real.
Elvina stated that she was extremely careful, avoided gatherings but still tested positive for the virus.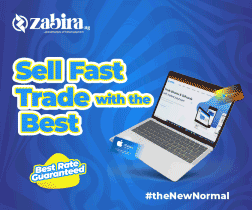 In her words,
"Corona is real, the shit is real…I cant hug my son, my sister, nobody, I have to be on medication. This is what Corona looks like.

"I am very careful and still ended up with Corona, please be careful. Anybody can have Corona, because throughout this period I was extremely careful, I didn't go to parties, I didn't mix with anybody. But I still got Corona.

"Corona is real, I'm lucky, I'm strong, my Immune system is strong. I am getting better…

"It's not like that for everybody, so please, please be careful and stick to all the basic things you need to do. Wash you hands, stay away from people, wear your mask".
Watch video below,