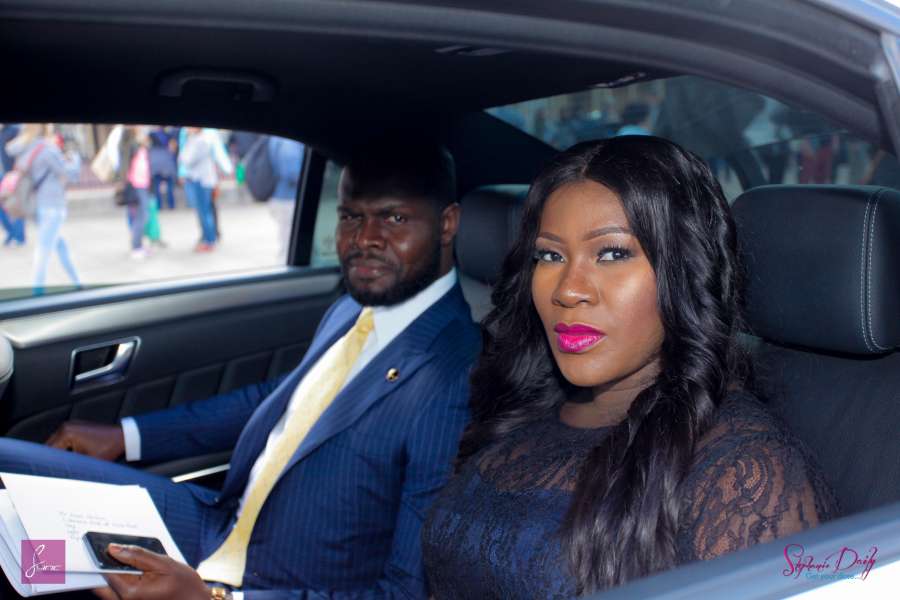 Celebrated Nollywood actress cum producer, Stephanie Okereke-Linus, has revealed that she would have not attained this height in her life without her inborn talent.
The multiple award winning actress also revealed, discovering her talent at an early age, has helped her attain her present status.
Having produced hit movies and won many awards, the mother of one, spoke on the challenges of being an actress and how she was able to scale through hurdles.
SEE ALSO: Photo Of Stephanie Okereke's Husband Stylishly Checking Her Out While She Gushes
"It's the zeal that matters and nothing else. It's your passion for something that pushes you to do the things you want to. I honestly think I got lucky because I had the luxury of discovering my passion at a very young age. I wasn't certain where exactly I wanted to be but, television is definitely where I wanted to start my career.

"After finishing secondary school, I got myself featured in one of the major productions and my career thereon rocketed. Point being, when there's that much of passion inside of you, you don't really care about obstacles; you just pursue what you were born to," she added.
READ ALSO: Stephanie Okereke-Linus Says Motherhood is a Wonderful Feeling..
The thespian recently had the privilege of speaking at a conference on violence against women in politics, held in New York.
The actress has received several awards and nominations for her work including the 2003 Reel Award for Best Actress, also the 2006 Afro Hollywood Award for best actress.
In 2002, Stephanie was the runner up for the Most Beautiful Girl in Nigeria beauty pageant.