Alex Iwobi has humbly admitted that he has difficulties in singing the Nigerian national anthem which he is yet to fully learn.
English club, Arsenal FC star and Nigerian super eagles player, Alex Iwobi has admitted that he can't recite the lines of the Nigeria national anthem correctly.
Iwobi, who put the ball at the back of the net – an effect that saw the Super Eagles to the Russia World Cup against Zambia – made the revelation while being quizzed by Arsenal legend, Thierry Henry and Philadelphia Eagles star, Jay Ajayi.
Iwobi stated he did not know the words to the Nigerian national anthem too well, suggesting that he mouths along to the anthem when the camera was focused on him before the start of international matches.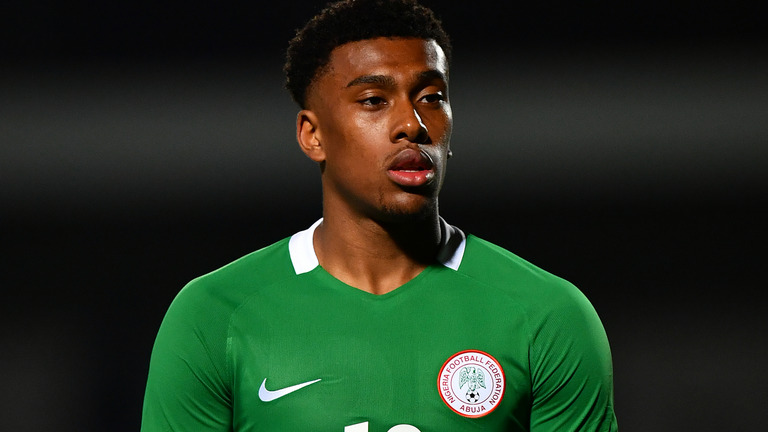 He said:
I know it but I don't know it well. When they are recording, the camera comes on you I know what to say. For the Nigerian viewers I do know it."
The Hale End Academy product was also quizzed about scoring the goal that qualified the Super Eagles for the 2018 World Cup and he said: "When I scored I saw my parents in the crowd, I was almost crying. It was a nice feeling."
On how nervous he was when he met Thierry Henry for the first time, Iwobi answered: "I met him when I was a kid for the first time, so was young, I was excited. I was in Arsenal academy. I was very young.''
Asked if he watched the Super Bowl, Iwobi said: "Honestly no, honestly no. Sleep went to me."