Exactly a week back, Social media was awash with exciting news of Big Brother Naija Season 4 Winner, Mercy Eke signing an endorsement deal with Luxury Champagne Brand, Moët & Chandon.
Immediately the news broke, the whole Mercenaries (As she calls her fans), were so excited about the new, as photos and videos of her at the Lagos Moët & Chandon office were posted on her Instagram page..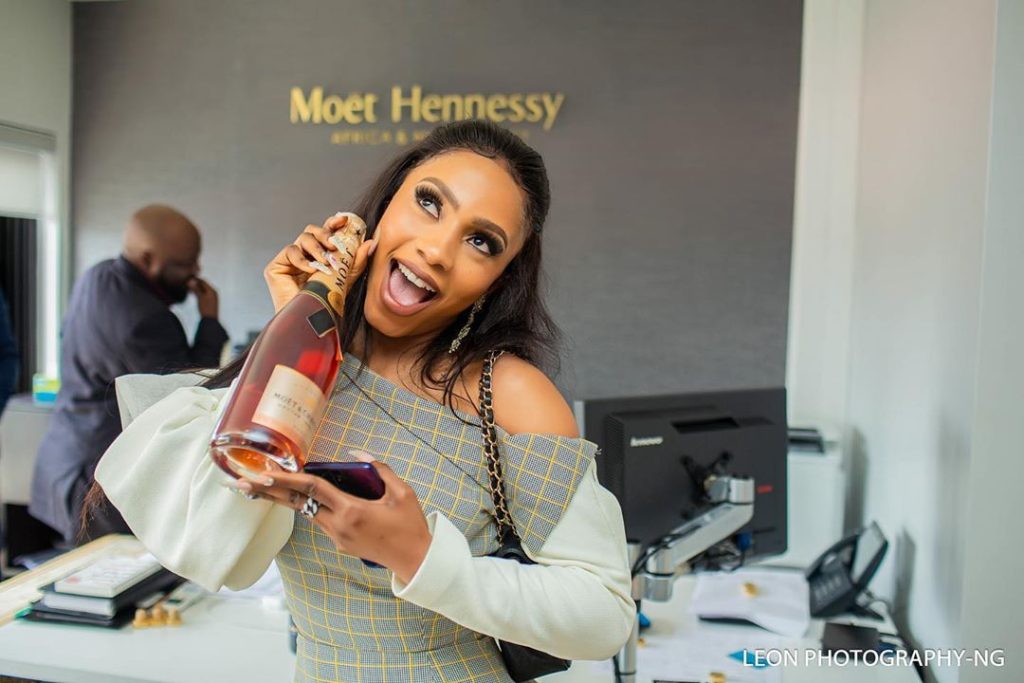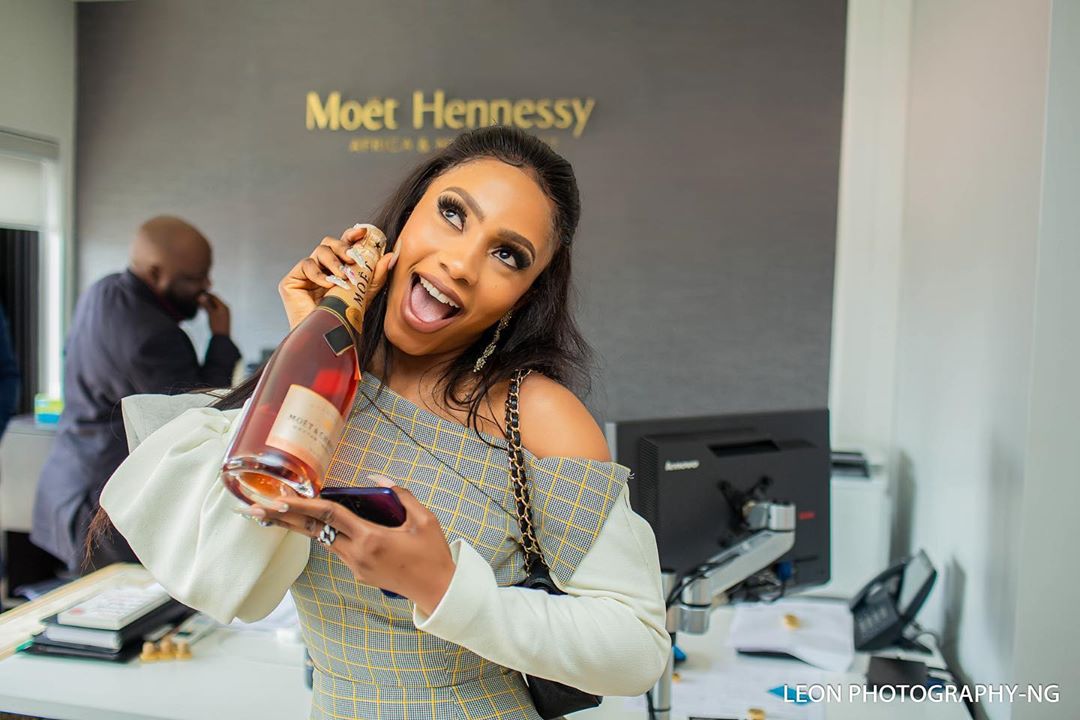 In one post, Mercy wrote: "@moetchandonMy Newest Family, God Has Done Me Well Beyond My Humble Imaginations, I am So International. @cubana_chiefpriest Baddest plug"
In another, she wrote: "Thank you all for celebrating with me on this one. I pray God gives you all a reason to celebrate too? Special thanks to my big bro, @cubana_chiefpriest and my new family @moetchandon ❤️ ?? ? @leonphotographyng"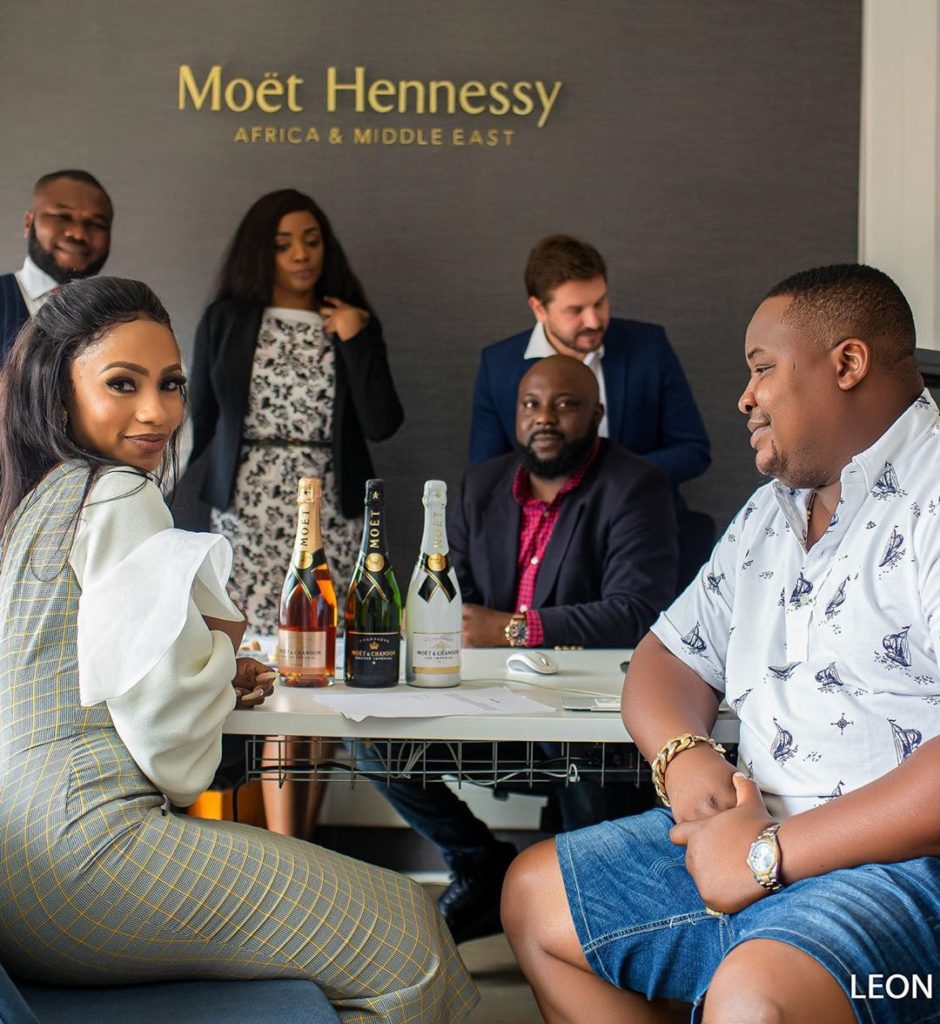 Paschal Okechukwu, General Manager of Cubana Conglomerate and a trade partner for Moet & Chandon, also shared the news on his social media platform. He posted a video of Mercy seemingly signing papers, and captioned:
"Put Some Respect ✊? To My Name, Am A Living Legend, Am Not Just A Star ⭐️ I Make Stars ✨ Too, #MyOwerri?? I Don Deliver, We Double International?, Male N Female, I Brought France?? Down To #MyOwerri?? I No See Road Close Door, Rather I Carry My Sister @official_mercyeke Join Body #MyOwerri?? Make Una Clap ? For Me, Una Politicians No Do Reach Like This, I Did Put My City On The Map? Oya Call Me EbubeDike !!!!!! Congratulations Lambo? It's Time We Go Home Aku? Ruo Ulo Amara Onye Kpatara Ya"
Here's what you should know…
While Mercy is not an ambassador for the luxury champagne brand,Moët & Chandon proudly supported her party with bottles of luxury champagne.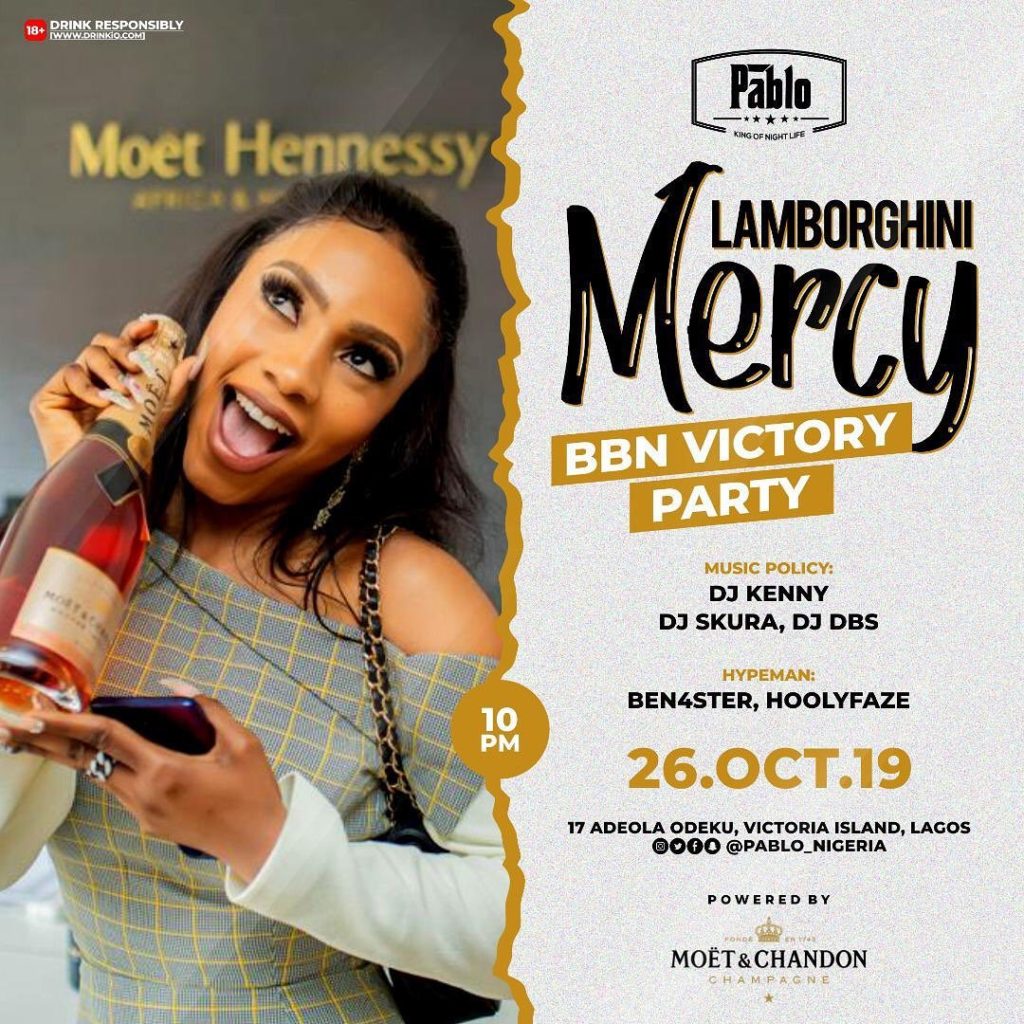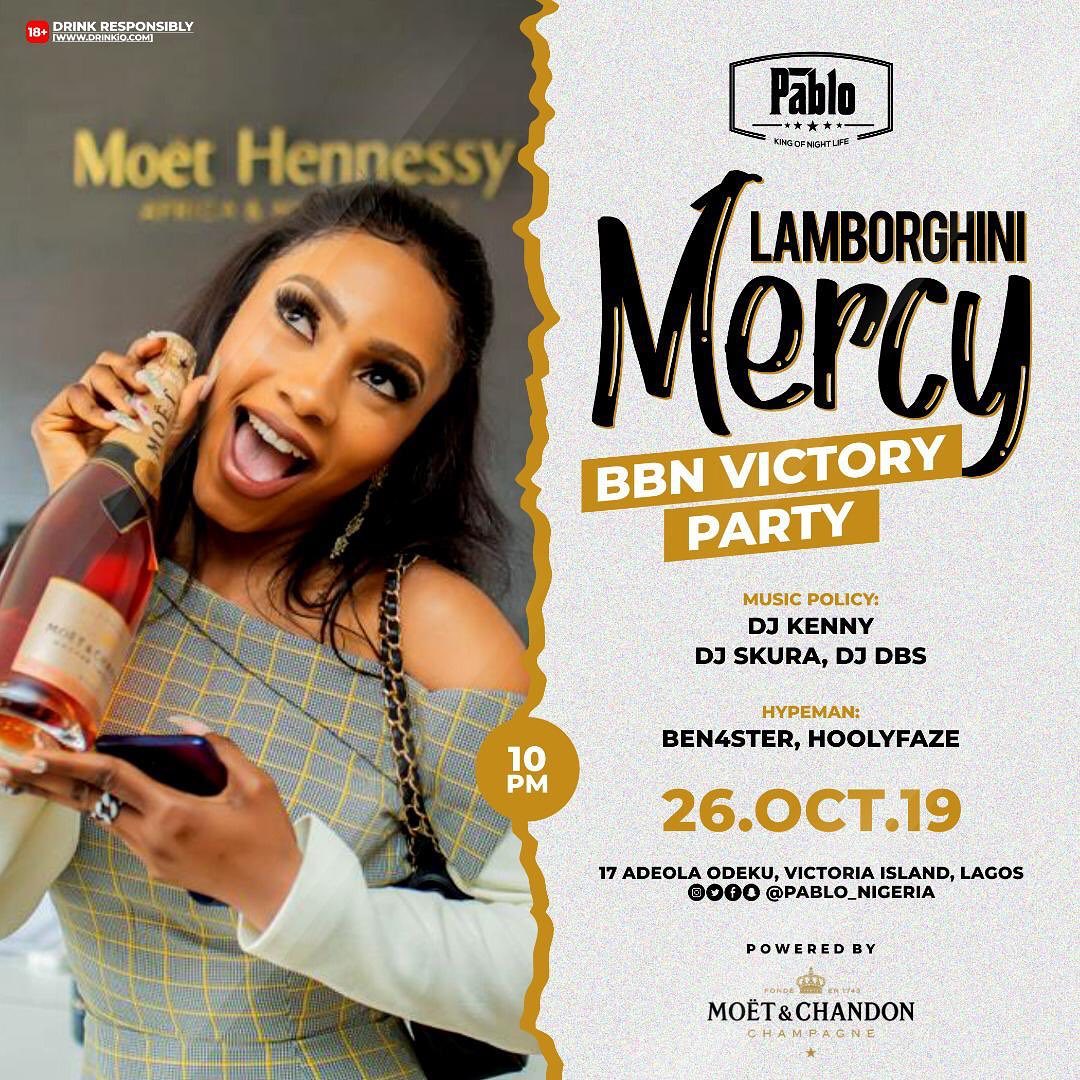 According to a Moët official, Moët & Chandon is currently not signing any new ambassadors and they generally allow people to take photos in their offices.
This wasn't an exception. The source by BN, stated that Moët & Chandon is happy for Mercy for her success so far and that they wish her well. She is however not an ambassador for Moët & Chandon.
To be fair, Mercy never explicitly stated that she is an ambassador for the global brand. According to her caption, she's just happy to be a part of the family.