The drama between actress Annie Idibia, her musician husband Tuface Idibia, and his family continues as Annie hit back at her brother-in-law Charles Idibia.
Earlier on, we reported that she called out her husband via her social media page, saying she married into a wicked family.
In her words ;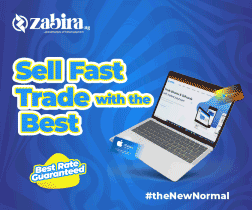 I am a patient woman !! I am not a fool innocent Your family never loved from the beginning! No matter how hard I tried I was never worthy to them!!! I have made so many sacrifices for you and all your children. God knows I have tired.
Tuface' brother then lambasted her, insinuating that Annie's mother is into "Juju" (read here).
Annie, in her clapback, told Charles that Tuface Idibia is "tired" because everyone is "trying to suck him dry".
She added that Charles is coming online to insult her despite living under her roof.
Maybe you all don't know your brother is tired! Everyone trying to suck him dry! Cos you have a successful brother na that wan make u lazy ! Sad ! Living under my roof n coming here to insult me n my mother !!! He has 7 kids ! Yet u all want to suck him dry! If trying to protect my husband n the lives of kids makes me evil! DO BE IT ! I am evil them !