Nigerian writer and lawyer, Reno Omokri has averred that men who send "urgent 2k" to girls using iPhone 12 are unwise.
Reno described ladies with sophisticated phones and are in the habit of asking young guys for financial assistance are 'marketers' and only trying to take advantage of the guys.
According to him, any man who falls for their trap thinking he's special to them is a fool. Taking to micro-blogging platform, Twitter, he wrote,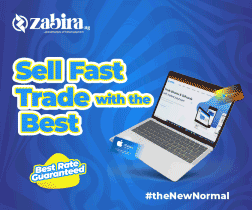 "A fool can be described as a man with an iPhone 10 who sends money to a girl that sends him an 'urgent 2k' text with an iPhone 12. These girls are marketers. They have their daily target. You are not special to her. You are just one mugu among her many Maliyamungus"

Other men use their phones to transact shares, bitcoin and trade forex. And you are there trading in the shares of urgent 2k girls. When poverty hits at the end of the day, you will start blaming your innocent village people for your predicament".