A Nigerian Twitter user has berated women who openly sell and buy charms to entrap rich men and exploit them.
According to the lady identified as @Girl_isBlessed on the platform, it's saddening that women openly buy and sell charms to entrap men but no actions have been taken against them, as the society considers it as normal.
Expressing her displeasure, she noted that we live in a society with double standards, adding that if a man were to drug a lady to take advantage of her, there would be outrage, but women regularly charm men without there being any outrage or arrests.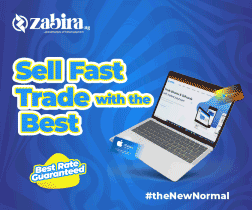 Her tweet reads,
"Women openly market charms that keep Men vulnerable in order to milk all their money, Women openly buy, no outrage, no arrests.

"If a man lace a girl's drink To sleep with her he's a monster. If a woman use dark powers to milk a man's wealth she's securing the bag.
One day… She dresses well, speaks fluently, beautiful, firm boobs, but there's a smelly concoction in her hand bag?

"Dirty, Smelly, disgusting set of people. U have them as friends, u support them, u celebrate their "Wins" on ur WhatsApp status. Murder*rs in lingerie".