A miserable day for the former Chelsea keeper went from bad to worse in the aftermath of Arsenal's defeat.
Liverpool have defeated Arsenal at home for the first time in seven years following a 3 – 4 win in their opening game of the 2016/2017 Premier League season.
The match was marred by various injuries as Aaron Ramsey, Iwobi, Coutinho were all substituted.
And after plucking four balls from the net in 18 only minutes, the experience goalkeeper reportedly crashed his car.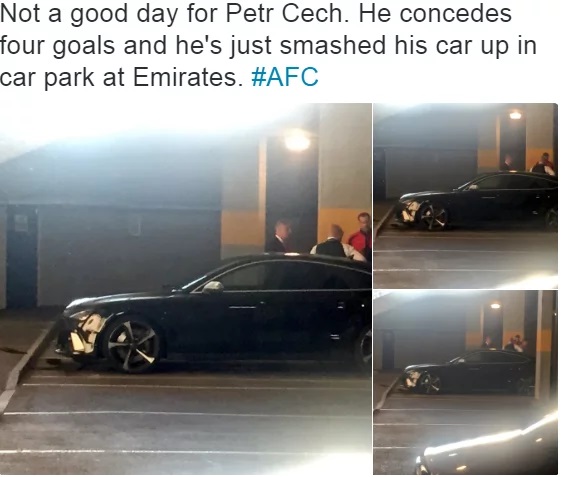 Goal reports that pictures emerged on social media apparently showing damage to the front bumper, with the goalkeeper having hit a pillar.