A curvaceous art teacher in New Jersey is receiving heat from parents at the preschool where she teaches, as they call for her dismissal over claims that she is a distraction to the pupils.
Her prominent curves, according to a group of parents pushing to have her removed from the school system, may distract the children and prevent them from paying attention in class.

However, some parents insist that rather than having her fired, she should just wear clothes that hide her curves.
The art teacher, identified as "toyboxdollz" on Instagram, is quite popular on the platform where she regularly shares photos of herself in class or engaging in other fun activities outside school.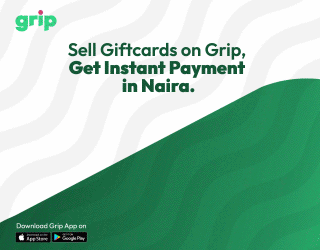 The best video you will watch today: Moment a Little girl happily hugs her dad after he bought her a new dress (Watch Here)
See more photos of her below,



Reacting in an Instagram live session, the teacher revealed that while a group of parents are calling for her to be sacked, some of the mothers at the school she teaches at are supporting and defending her honour.
According to her, it's mind-boggling that her figure is a bone of contention.
Watch her speak below,
View this post on Instagram
Meanwhile, under both New Jersey and federal labor law, it would be illegal for a school to fire a teacher based on their physical appearance.
READ ALSO: Moment a pregnant mom flared up at her gender reveal party after discovering she's expecting another boy WATCH THE VIDEO HERE.
In an update on her Instagram page, she wrote:
Trying to body shame me because I am curvaceous is STILL discrimination!!! Teachers are quitting left and right everyday all day! The shortage of educators going on right now is insane! Teachers no longer want to teach, they rather work online, from home , even take a retail job over teaching because its less agitating work and pays more than we get payed as teachers.

You want someone teaching your children that will love and protect them as if they were their own child. Blessed are the few that have educators involved in their children's life that want to instill knowledge, positivity, love, and wisdom. I am an artist & an influencer as well as a teacher.

And my influence goes beyond that if my looks. Ask my students who Frida khalo is, ask them why Nigel & Basquiat were so crucial to our culture!? If you only knew the positive influence a loving kind heart can bring to the molding of a child's creative mind. Oh well… carry on.
Watch the video below:
Meanwhile, famous rapper Fat Joe, has created a video saying that her critics are trying to get her "fired" from her job.
"They're trying to fire her because she too sexy, She too beautiful. She's too curvaceous.", the rapper said in a YouTube video.
"I say let the woman be great," he continued, "Can you fire somebody for their looks? Can you fire a teacher that's ugly? How can you fire a teacher because she bad?".