Nollywood actress, Belinda Effah has retorted back to those people who attacked her over her previous Instagram post.
Earlier today, Belinda took to Instagram to lambaste Nigerians over what she tagged "misplaced priorities". She opined that the country won't move forward until Nigerians place their interest in the right place.
The actress added that it is sad Nigerians respond better when they are treated like animals.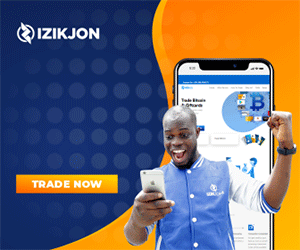 Her post reads,
Until Your Interest Is In The Right Place Nigerians, There Will Be No Going Forward.
It's Sad Nigerians Respond Better When They Are Treated Like Animals
Enough Said – Mic Off
The statement didn't sit well with some people as she was slammed in the comment section. Well, the actress refused to let it slide as she took her AK-47 and fired back at those that attacked her.
According to her, after going through the comment section, she could see the mental degradation of the average Nigerian youth. Iterating that Nigerians have made jokes a safety net, instead of facing their fears.
Her post reads,
Going Through The Comment Section I See The Mental Degradation of The Average Nigerian Youth. When You Speak Up For A Good Cause They Attack You Because They Are Comfortable In Their Ignorance and Limitation.
.
.
Dear Youth Everything Is Not A Joke Because I Know That Has Become Your Norm and Specialty . I Know It's Has Become A Safety Net For You To Hide Rather Than Face Your Fears . It's Time To Wake up and BE, Become The Person Of Purpose God Created You To Be, Your Life Is Not Limited To Just Making Jokes About Everything and Attacking People . Some People Actually are Driven and Focused About Achieving Greater Heights . Perhaps You Do Not Understand It , It's Better To Be Quiet Than Show Your Ignorance
.
.
It's Sad To See The Constant Decline In The Mental Capacity Of The Average Youth. As An Employer Of Labor , I Treat My Staff With Love and Kindness But It's Like That Brings About A Negative Impact. They Want To Be Treated Like Animals in order to Function and This Is Really Sad.
.
.
Wake Up , Rise Up To The Occassion. One Day You Will Realize What Your Inactivity and Laxity Caused You. Remember You Have A Voice and Your Dreams Are Valid
.
.
#NotFallingToTheStatusQuo – I Said What I Said 🙏🏽