Big Brother Naija season 7 housemate, Chinenyenwa Desire Okoebor, popularly known as Chichi, appears to be having a tough time coordinating the house since she emerged as the Head of House.
The 22-year-old exotic dancer emerged as this week's Head of House after she won the Head of House game on Monday and clinched a spot for herself in the grand finale.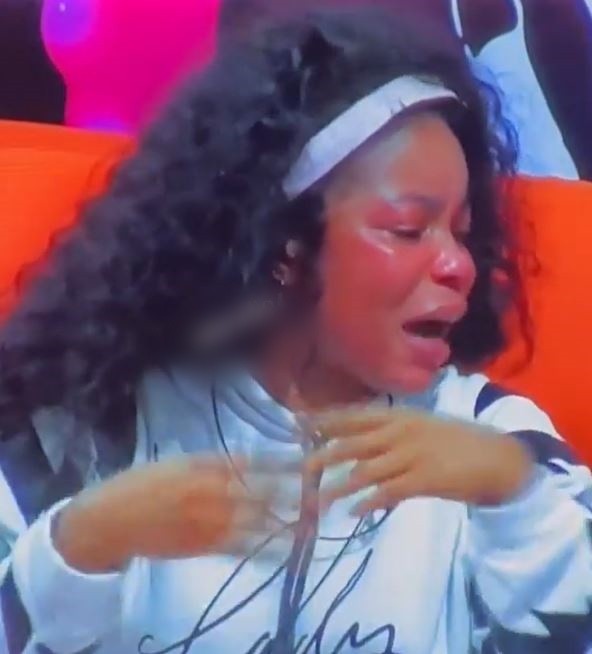 Last night, after the argument with Bella during the wager task meeting, Chichi broke down in tears as she complained to her friend, Phyna, about the housemates' constant questioning of her orders since she emerged as the HOH.
Recall that, on Tuesday night, the housemates met to discuss their weekly task wager, and while Chichi was addressing the house, Bella interrupted her and, at a point, burst into laughter.
Chichi, who wasn't pleased with Bella's actions, asked that no one interrupt her. Bella, in response, flared up and stated that Chichi's approach was wrong and she wouldn't tolerate any disrespect.
After the drama, Chichi, while speaking to Phyna, sobbed profusely as she questioned why she was the HOH if she could not put the house in order.
"When I address them they will be laughing, what's funny?, each time I want to talk they will attack me. Am I not allowed to address anything? Why am I the HOH?" She said, amid sobs.
Watch video below,