Big Brother has given one of the 'Shine Ya Eye' housemates, Nini a secret task to leave the house for 24 hours.
Nini during her diary session on Tuesday afternoon, September 21, was asked to use a secret emergency exit upstairs to leave the house for 24 hours.
Big Brother instructed her to keep the secret and not tell anyone about the task, including her love interest, Saga.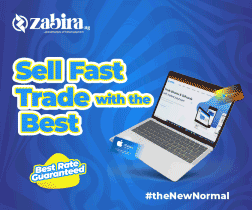 "While all the housemates are asleep use the secret exit to leave the house and stay out of the house for 24 hours before returning back.

This is a top-secret mission and you cannot disclose it to anyone. Feign ignorance when questions are asked." Biggie told Nini.
Watch video below,
In other news, Nini has revealed that she's hoping her boyfriend will come to Lagos to see her if she makes it to the finale.
Nini made the disclosure when Biggie asked her the first thing she will do when she leaves the house, she replied that she will get her phone and call her mother, and call her boyfriend too because she has missed him so much.