Big Brother Naija season 7 housemate, Amaka, has apologized and tried to make peace with her former bestie, Phyna, following their clash over male housemate Groovy.
The two were reported to have been at odds over their male colleague, Groovy, whom they had both developed feelings for.

Recall that after Groovy's initial love interest, Beauty, was disqualified from the show, a number of ladies in the house tried to shoot their shots at him.
Amaka confided in her closest friend Phyna about how she felt about Groovy, and Phyna advised her to try her luck with him.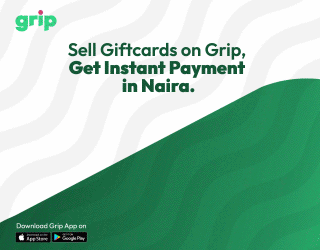 However, Groovy moved on to Amaka's best friend, Phyna, just a few days after she (Amaka) finally told him how she felt. On multiple occasions, Groovy and Phyna were spotted locking lips and in suggestive positions.
This caused a rift and strained relationship between the one-time close friends.
Well, this morning, Amaka approached Phyna and advised that they settle their feud and leave peace to reign.
According to Amaka, they are queens and shouldn't be fighting over a man.
Watch video below,
Meanwhile, Groov has maintained that his relationship with his perceived love interest, Beauty, was not defined.
Groovy and the 43rd Miss Nigeria were thought to be a couple until her disqualification from the show—Beauty was disqualified following an altercation with Groovy for dancing with another female housemate without her permission.
However, Groovy appears to have moved on as he was spotted cuddling fellow housemate Phyna on Friday night.
While speaking about his relationship with Beauty in a conversation with his new "lover", Phyna, Groovy said whatever he had with Beauty was not defined.