Big Brother Naija level-up housemate, Sheggz, has complained to his lover, Bella, about their relationship being one-sided and she not reciprocating his love.
A visibly enraged Sheggz complained about Bella's attitude during a conversation after the live eviction show on Sunday night, August 28.

He recounted how he had pleaded with Bella earlier because he wasn't feeling too good, but she refused, insisting that she had to go monitor the food sharing so she wouldn't miss out.
He accused her of not being emotionally intelligent, only caring about herself and never making sacrifices in the relationship.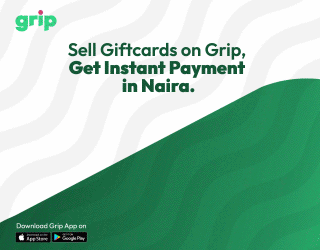 "I still have emotions and I still have feelings…You don't do shit for me, you don't hold me down. You're not there for me when I need you, but I'm there for you all the time, I hold you down all the time. I don't talk too much.. Our relationship feels like its Bella's relationship, it doesn't feel like its Bella and Sheggz relationship. I feels like I give give give, and when I need you, you just don't clock, you're not emotionally intelligent enough to clock". He said.
Watch him speak below,

Meanwhile, Bella has said she's okay with it if her relationship with Sheggz is all she takes out of the show.
She maintains that although winning the 100 million naira grand prize is not assured, leaving the house with Sheggz's love is worth the prize and more.