Big Brother Naija star cum actor, Somadina Anyama has lost his Dad to the cold hands of death after brief illness.
Soma popularly known as Dave in TV series, "My siblings and I" took to his Instagram page to announce the death of his father.
In a tribute to his father, the actor expressed regret of not seeing him one last time when he promised he will.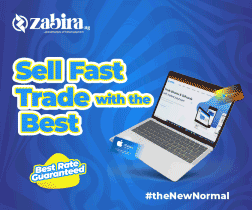 According to the reality star, his father is someone who has always supported his dreams.
The tribute reads,
It just finally hit me, my dad is gone, like he's really gone… this one hit me sooooo hard sha, I thought 2020 was bad but 2021 hit different, I wasn't expecting this at all.

I spoke to you and you said you'd be fine and I believed you because since I can remember you've never slept in a hospital but then the plot twist, I'm so angry at myself for not coming home when I promised I will, at least I would have seen you one more time, I had alot to ask you, some hard man to man topics to discuss with you, I had a lot planned.

You always told me how proud of me you were, you always supported my dreams, now you're not here to see me reach my peak, I guess I've joined the league of "I wish my dad was here to see this" but oh well who am I to question God's will, honestly I don't know how to handle all this, you've always been here to guide me, now I leave that job to God.

Rest In Peace Daddy.. I LOVE YOU