Don Davis' mother, Deborah Okezie has taken to her social media page to blast Apostle Johnson Suleman after he accused her of blackmailing former presidential spokesperson, Reno Omokri with her claim of him calling and asking her to apologize to Pastor W.F Kumuyi on pages of newspapers for going public with the abuses her son faced in a Deeper Life Secondary School he owns.
Recall Reno Omokri had pledged to give Mrs Okezie N100 Million if she could prove that he called her and Deborah stated that he should stop insulting her with the amount. She added that she can account for the little she has and further asked if he could do so.
However reacting to this, popular clergyman, Apostle Suleman insinuated that she was blackmailing Reno Omokri. He affirmed that the former presidential spokesperson will never behave like that and further stated that adding lies to an incident is evil.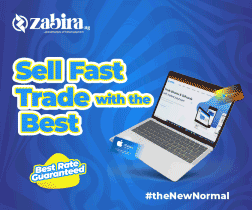 Deborah then fired back at the General Overseer of Omega Fire Ministries International saying he should never call her a liar and insisted that she got a phone call from Mr. Omokri.
She wrote ;
Pastor suleman don't ever in ur life call me a liar again! If ur wife lies that's her! Reno called me with 0000. Be very careful what u say to me else I will give it back to u 100 percent.
See her post below ;