This Article Has Been Updated.
Nigerian lady, Esther Chukwuemeka, who was celebrated on social media for being the "youngest Nigerian lawyer" following reports that she was called to bar at age 20, has come out to clear the air.
In a video shared online, Esther denied claims that she graduated from secondary age at 13 and was called to Nigerian bar at 20.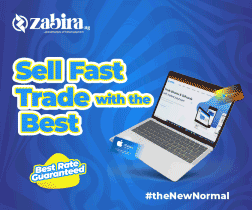 According to her, the report was an error from the person who shared a congratulatory message to celebrate her.
To set the records straight, Esther disclosed that she graduated from secondary school at age 15, then she gained admission to Abia State University (ABSU) to study Political Science.
She said she spent one year in ABSU before travelling to India to study Law at age 17.
Esther pointed out that she spent 5 years studying law in India before returning to Nigeria for Law School, so she is not 20 but 24 years old.
Watch her speak in the video below.
The praises of a young, beautiful Nigerian lady, Esther Chukwuemeka, are being sung on social media after she was called to the Nigerian bar recently.
Esther, a lovely 20 year old, graduated from high school at 13 and after she was denied admission into a Nigerian university because of her age, her father decided to send her abroad to study law.
She graduated and came back to the country and studies at the Nigerian law school for her Bar Part 1 program, which she passed and then wrote the Bar final exam which she passed as well.
Nigerian comedienne, Lepacious Bose sung her praise on her page, writing,
All hail Barrister Esther Chukwuemeka, the Nigerian youngest Lawyer called to Bar today at the Young age of 20…. Yep you read that right 20 years old!!! If you are a lawyer and you attended Nigerian university then you know say na work she do!!!
In our generation when you add ASUU, NASU strikes plus students riots hmmm graduating at 25 sef was a testimony!!!
Well done Esther 👍🏾👍🏾👍🏾👍🏾

A brilliant Young Girl from Okigwe, She finished her secondary School at the Age of 13, passed her SSCE and got admission in ABSU, but the school denied her the admission citing that she's underage.

Her father picked up the challenge and sent her to India to study law, she graduated in flying colours, then came back to Nigeria and studied at Nigerian Law School for her Bar Part 1 program which is compulsory for all students from foreign university.
.

Upon her Successful passing of Bar part one program, She wrote Bar Final exam and was among the Successful students.

She Is Being Called To Bar As Solicitor And Advocate Of Supreme Court Of Nigeria ..

Congratulation to the Nigeria's youngest Barrister.