Popular Nigerian singer, Paul Okoye, better known as Rude Boy has advised his teeming fans to be careful of people who only remembers them when they need help.
According to the singer, some people only reach out or check up on others only when they need help.
Taking to Twitter, Rude Boy advised his fans and followers to be mindful of such friends, who only reach out when there's something for them to gain.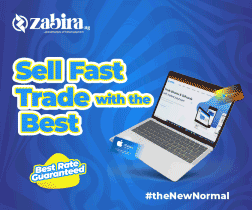 He described such people as opportunists, adding that he's not helping such people in 2021 since all they know is to always be at the receiving end.
His tweet reads,
"Beware of people who always call you or remembers you when ever they need money ….. since na just to de collect be Una own 🙄 2021 Una go call taya 🚶🏿‍♂️🚶🏿‍♂️".
Beware of people who always call you or remembers you when ever they need money ….. since na just to de collect be Una own 🙄 2021 Una go call taya 🚶🏿‍♂️🚶🏿‍♂️🚶🏿‍♂️

— Rudeboy (@rudeboypsquare) January 27, 2021