Ex-President Olusegun Obasanjo says President Muhammadu Buhari will refer to him as "sir" till he dies.
Speaking at the 2018 Ibogun day celebration in Ogun state, Obasanjo said this is because of the role he played in the president's victory in the 2015 presidential election.
Obasanjo said if not for his support for Buhari, he would not have won the election.
The elder statesman said having shed his blood for the country, he is qualified to speak to Buhari on matters of governance.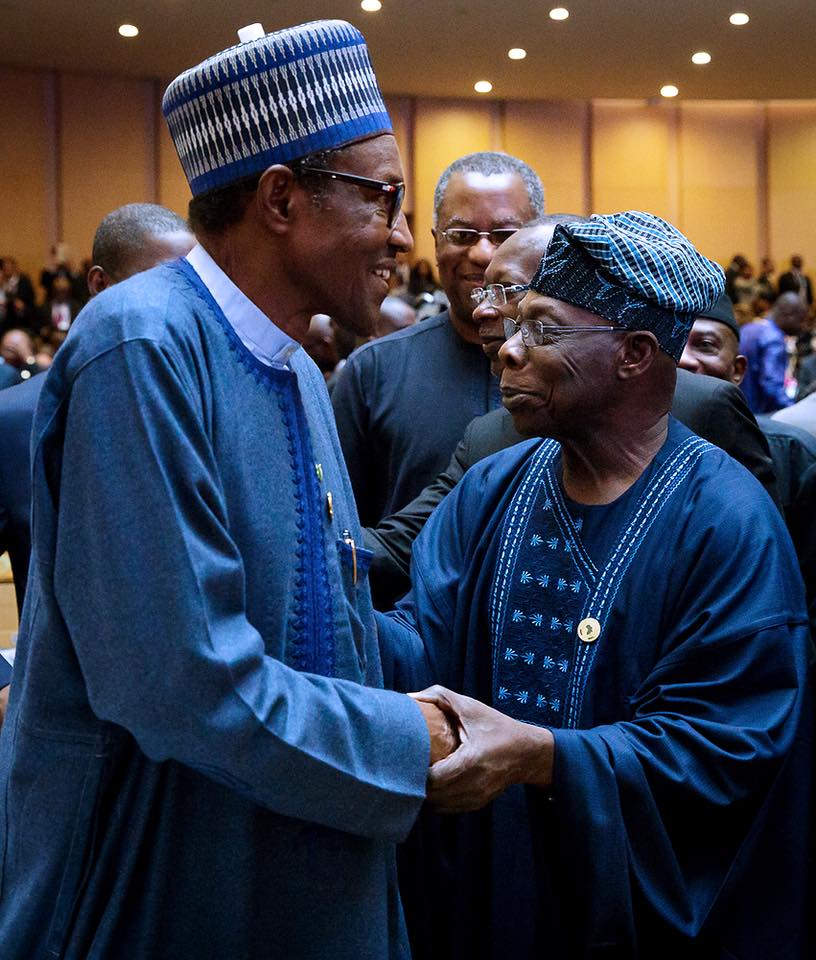 "I know Buhari and he too knows me. Till the day I die, Buhari will continue to address me as 'sir.' In 2015, if I didn't support Buhari, he wouldn't have won the election," Obasanjo said.
"I have what it takes to correct him. Nigeria should not be in the position we are today. Nigeria can be better. God has given us all that we need.
"I am qualified to speak against Buhari. One, I have done it before. Two, I have shed my blood for this country. Even my biological son has shed his blood. Why can't I speak about what is best for this country? I am doubly qualified to do that.
"I have made my choice, it may not be in tandem with yours. Let my choice be and let yours be and let God decide and whoever gets there let all of us support him."
Obasanjo has repeatedly criticised the Buhari-led administration, saying Nigerians the situation of the country would be worse suffering if he is re-elected.