The Imo state governor, Rochas Okorocha has unveiled the statue built in honor of visiting Liberian president, Ellen Johnson Sirleaf.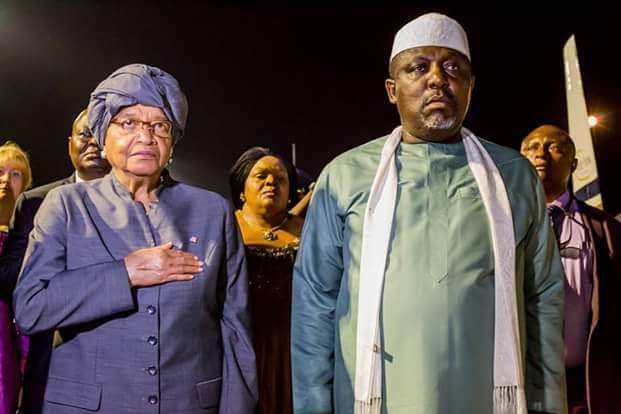 Although, while appreciating the gesture of the state governor, the Liberian president said she has never received such an honor.
According to her, she has a statue in her alma mater, Harvard University, but the size of the statue cannot be compared to the one built by the Rochas Okorocha administration.
Shortly after unveiling the statue of the Liberian President, Rochas Okorocha was asked by a journalist why he is building statues and he replied:
"To immortalize people so our children yet unborn can read a piece of them. History is dying in Africa. We must keep history alive. In the next 100 years to come, most of us will not be here but this will stand for children to read stories and mold their character. If leaders are not mortalized, there will not be history for children yet unborn'.