A young Nigerian lady has shared her concerns over the desperation of youths to become really rich quick and start leading an expensive lifestyle when they've done little or no work.
The lady, Mojola Abayomi on Twitter, wondered why some young Nigerians do not embrace the growth process; she points out how some students who are not business owners seek to be rich and enjoy the luxurious lifestyle of someone like billionaire business mogul, Femi Otedola.
Taking a full swipe at such kind of youths via the micro-blogging social media platform, Twitter, Ms Abayomi wrote;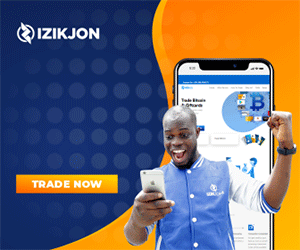 "Idk why this generation doesn't like the process of growth. You're still a student, not like you're into some fire business or sth but you want to be moving like Otedola already. Nawa"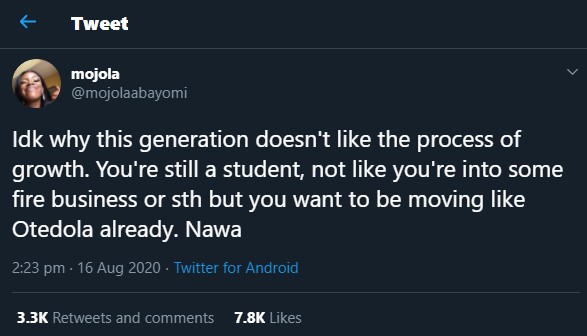 Quite a number of her followers and netizens have agreed with her… however, some of them opine that it doesn't mean there are not other youths who put in the work and are wishing to be like Femi Otedola.