Popular Instagram herbalist, identified as Ohiku herbals has promised to heal comedienne, Ada Jesus whose health has deteriorated after she was diagnosed with a Kidney disease.

According to Sabdat Peters also know as Ohiku Herbals, she has warned the comedienne in the past to stay away from spiritual issues. The herbalist has now offered to help and stated that she's willing to heal Ada Jesus.
In her words,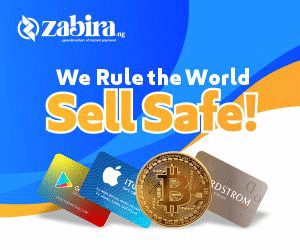 "I have personally warned ADA several times in the past! I can heal her and I will! So help me God. I have said it times without a number. Stop insulting what you don't understand, stop fighting for God cos God no send you a message. Stop judging what you don't understand……"

Following the news of Ada's ill health fans of the comedienne attributed it to the derogatory remarks she made about controversial prophet, Odumeje, actress, Rita Edochie and native doctor, Chi Marine. People suggested she visits and ask them for forgiveness, claiming her ailment may be extraordinary.
While the actress and native doctor, Chi Marine have forgiven the comedienne, prophet Odumeje refused to accept her apology and even rained more curses on her.