Actress and billionaire daughter, Temi Otedola, has taken to social media to gush over her fiancé, singer Mr. Eazi, and it is beautiful to see.
Temi, one of the daughters of Nigerian business mogul Femi Otedola, who recently announced her engagement with her long-term lover, Eazi, took to her Instagram page moments ago to reiterate her love for her husband-to-be.
Sharing stylish photos of them together, the fashionista declared that no one can take Mr. Eazi's place in her life.

"If e no be you, i swear i no go do!", She captioned the photos.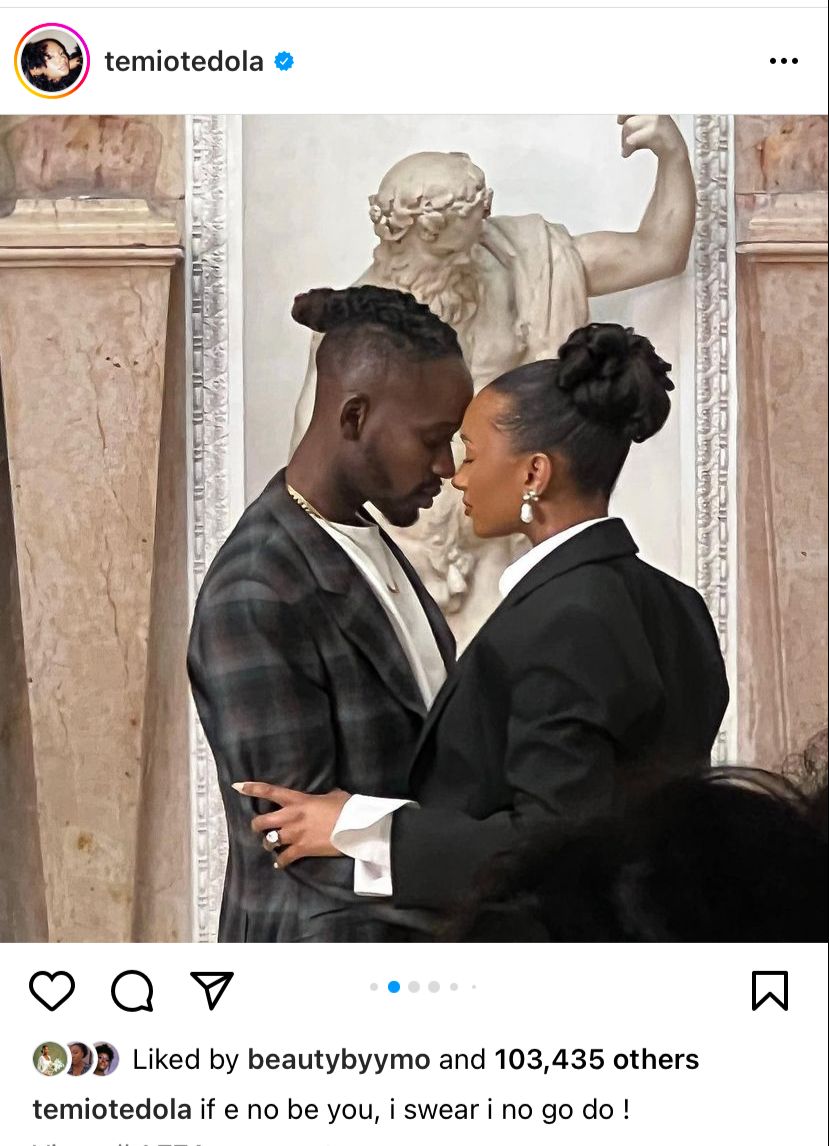 Meanwhile, the pair have hinted that they will be tying the knot in an intimate ceremony with few witnesses.
The love birds made this revelation in a podcast speaking about their engagement and preparation for their wedding.
The 'Oh My Gawd' crooner stated that he would love to have only close family members attend their wedding, and his future wife-to-be agreed, noting that she, too, would prefer an intimate wedding because she is a very private person.
According to Temi, if it were up to her, she would only have ten people at their wedding.
The couple also noted that their parents are also very private individuals. They added that Temi's dad, billionaire businessman, Femi Otedola suggested that they have a small wedding in the house.