Cee-C reveal why she said Alex throws herself at male housemates
The Very Controversial Cynthia Nwadiora, also known as CeeC has revealed why she accused Alex of throwing herlself to other male housemates.
Recall during the live show yesterday, CeeC told Ebuka that Alex was fond of throwing herself at all the male housemates, showing off her boobs and ass everywhere. In her words:
"Alex throws herself at all the guys in the house, showing boobs and ass everywhere," She told BBN host, Ebuka after he asked her about the relationship between Alex and Tobi.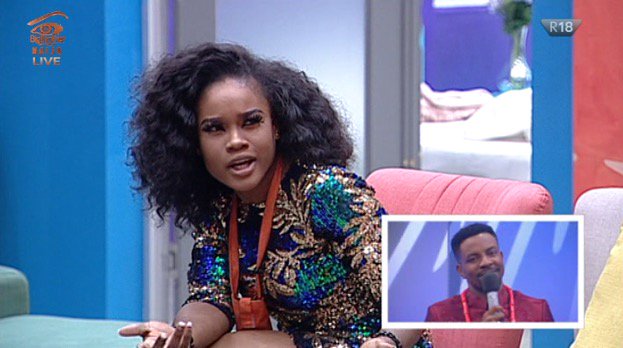 However, when asked by Nina why she described Alex that way, Cee-c said "Khloe told me that Alex took away Leo from her and Bambam also told me the same with Teddy A.
"So, what I told Ebuka about her tonight with Tobi is what I heard from other female housemates."